How to Order Spam Experts
Posted by on November 13 2013 12:26 PM
To enable Spam Experts filtering on your email domain, you must first purchase the resource under an existing web hosting subscription.
This article assumes that you are already familiar with how to log in to the customer control panel. If you do not know how to log in or have forgotten your password, please refer to this article first.
On the control panel Home tab, click "Buy Additional Resources" under the Store section.
Check the circle next to the plan to which you want to add the Spam Experts resource, then click Next.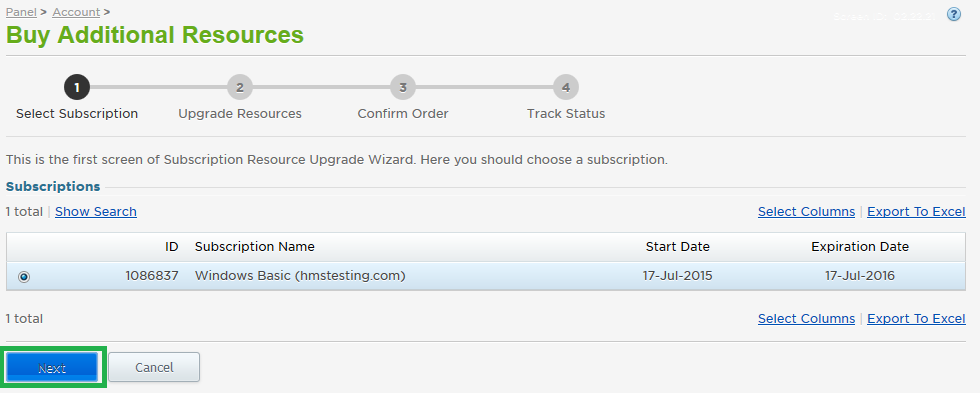 Under the Spam Experts Add-Ons section, ensure the resource is set to "On" and then click the + icon to add the resource for a single domain name (you can add multiple domains, though each will be charged. If you have multiple domains that are aliased to each other, this can be done once Spam Experts is installed and will NOT be charged. For information on adding domain aliases, click here. Click Next.
Select your payment method from the drop down menu, then click "Place Order" to complete the order process. It may take a few minutes for Spam Experts to fully install on your account. You may have to refresh the page, but you should now have the ability to use the Spam Experts tab in the control panel. Please review our Getting Started Guide for your next steps in using Spam Experts email filtering.
Note: This ensures that you are billed for your Spam Experts service on the same billing cycle as your other services. If you do not specify your number of domains, you will simply get billed each month based on your "over-usage" and will receive an email each month letting you know you are being billed for that usage. (Example: Let's say you enabled service for 3 domains but because the resource count was still at zero, you would be billed for an over-usage of 3 domains). Over-usage gets billed at the end of each month, even if you have quarterly or annual billing set for your accounts.
If you have any further questions that were not answered in this article, please contact us.
---