How to Create a New Control Panel User
Posted by Quinton Moore on December 26 2013 02:31 PM
This article will show you how to create a new control panel user, as well as describe how to give the user specific access permissions and/or to restrict the user to a specific subscription.
This article assumes that you are already familiar with how to log in to the customer control panel. If you do not know how to log in or have forgotten your password, please refer to this article first.

I. Create a New Control Panel User:
On the control panel Home tab, click "Control Panel Users" under the Account section.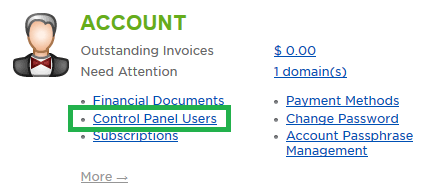 Fill in the form with the new user's login name, password, and contact information. Then, click Next.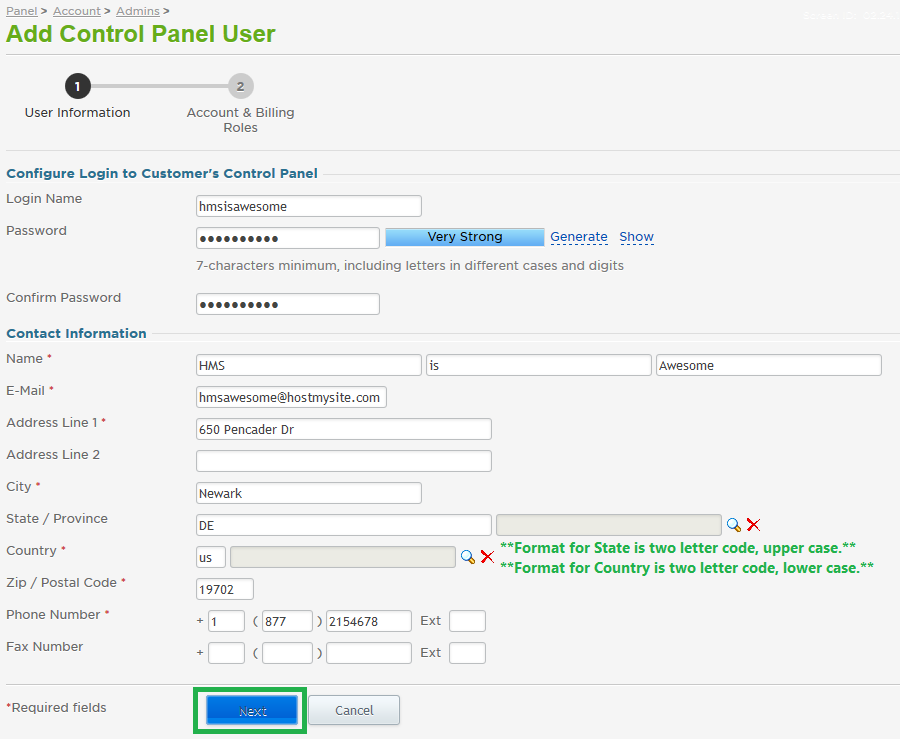 Click the check box for "Full Access", then click Finish.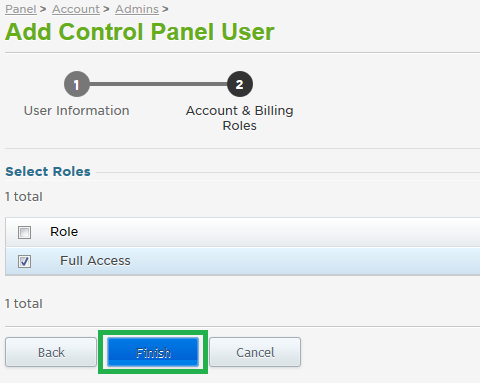 The new user will now show in your list of users. The email address entered in the contact information will receive an automated email requesting confirmation of the address. They will need to click the link in that email to ensure the user is confirmed, and will have full functionality within the control panel. This user will, by default, only have control panel access with billing viewing rights on all subscriptions. If you wish to change or restrict the level of access, see below.
II. Restricting Control Panel User Access:
From the control panel users list, select the user you wish to modify by clicking on their name or login name.

Click "Manage Advanced Settings".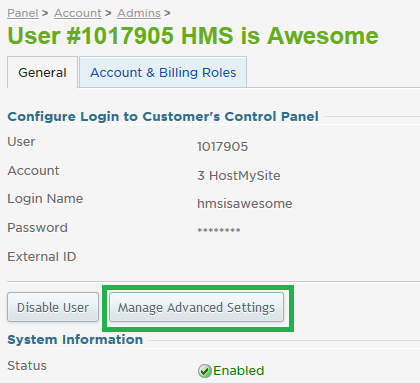 To modify the user's roles, which will restrict or grant more user permissions to your plans, select "Add" on the Roles tab. You will be given a list of default roles, in addition to any custom roles you configured in the steps above. Simply select (or de-select) the roles you wish to assign to the user, then click Submit.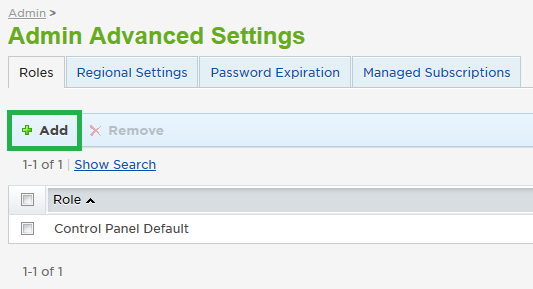 To modify the user's access to specific subscriptions, select "Restrict Access" on the Managed Subscriptions tab. You will be given a list of your existing web hosting subscriptions. Simply select the subscription(s) you want the user to be able to access, then click Submit.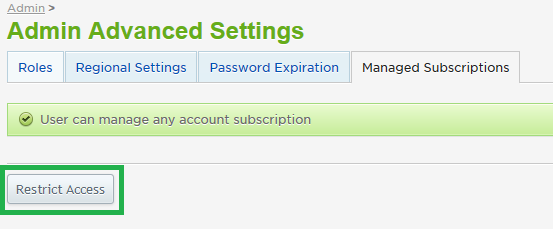 Please note that any domain name registration which is not associated with a specific subscription will be visible and manageable to all control panel users. To remove this ability, the domain will need to be associated with a hosting subcription. You can learn how to associate domains with specific subscriptions here.
If you have any further questions that were not answered in this article, please contact us.
---