When and How to Renew Your Domain Name
Posted by on October 11 2012 11:42 AM
Domain name renewal reminders are sent out from our registrar via email at 60, 30, and 5 days before the domain's expiry date. These reminders will be sent to you regardless of the domain's auto renewal status. If you have auto-renewals enabled on your account, you can safely ignore these reminders, as we will automatically renew the domain 7 days before its expiration date. Once the renewal is processed, you will receive an email confirmation with payment receipt. If you do not have auto-renewals enabled, or if you would like to renew the domain early, you can easily renew within your customer control panel by utilizing the steps below.

To manage your auto pay options, please see either of the following articles: How to Manage Account Auto Payments or How to Manage Subscription Auto Renewal
We do also offer multi-year discounts for domain renewals. These discounts can be viewed here.
This article assumes that you are already familiar with how to log in to the customer control panel. If you do not know how to log in or have forgotten your password, please refer to this article first.

On

the control panel Home tab, click "Registered Domains" under the Domains & DNS section.

Click the name or ID of the domain you wish to renew.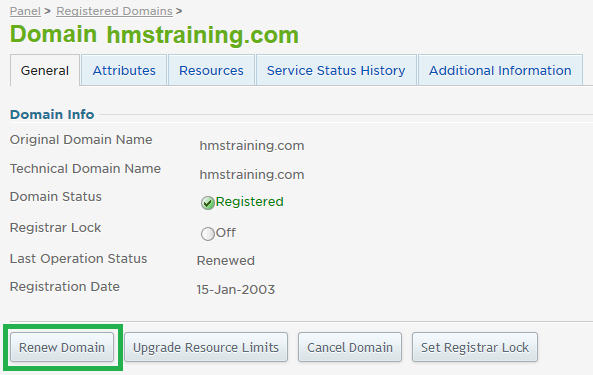 Select a billing period, then click Next.

Select your payment method from the drop-down menu, then click "Place Order".

Your payment will be processed immediately. You should receive an e-mail within a few minutes, once the payment has completed successfully.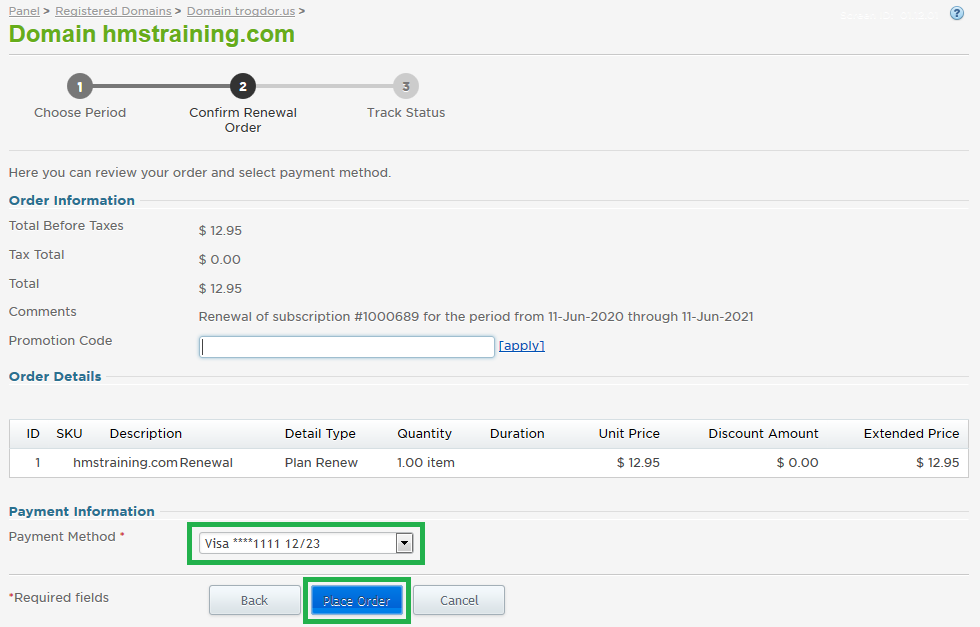 If you have any further questions that were not answered in this article, please contact us.
---