How to Manage Subscription Auto Renewal
Posted by on September 01 2015 12:54 PM
With auto renewals enabled for your account, invoices are automatically generated 7 days before the expiration date on the subscription. You can choose to enable or disable auto-payments at any time for a specific hosting subscription, or you can choose to do so for your entire account. This article provides steps to manage subscription-specific auto payment options. If you wish to manage auto payment options for your account as a whole, please see this article: How to Manage Account Auto Payments

This article assumes that you are already familiar with how to log in to the customer control panel. If you do not know how to log in or have forgotten your password, please refer to this article first.
On the control panel Home tab, click "Subscriptions" under the Account section.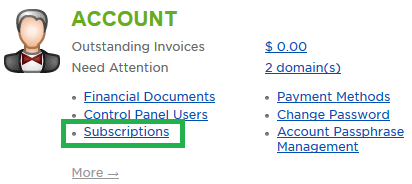 Click the Subscription ID or Subscription Name that you wish to modify.
To enable auto renewals if currently disabled: Click the "Turn On Auto-Renewal" button.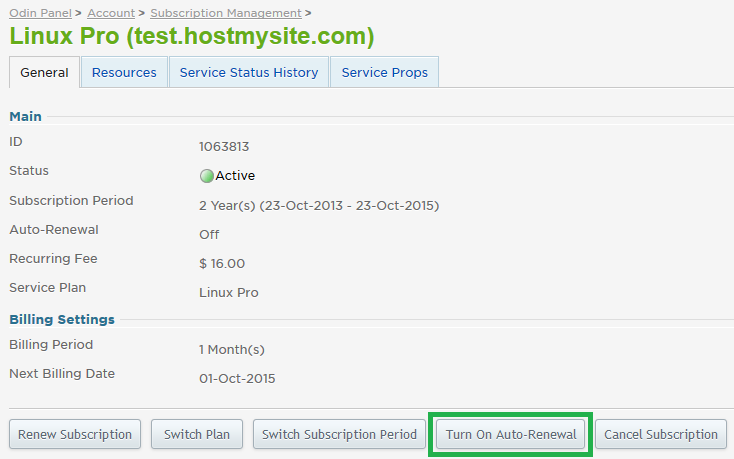 To disable auto renewals if currently enabled: Click the "Turn Off Auto-Renewal" button.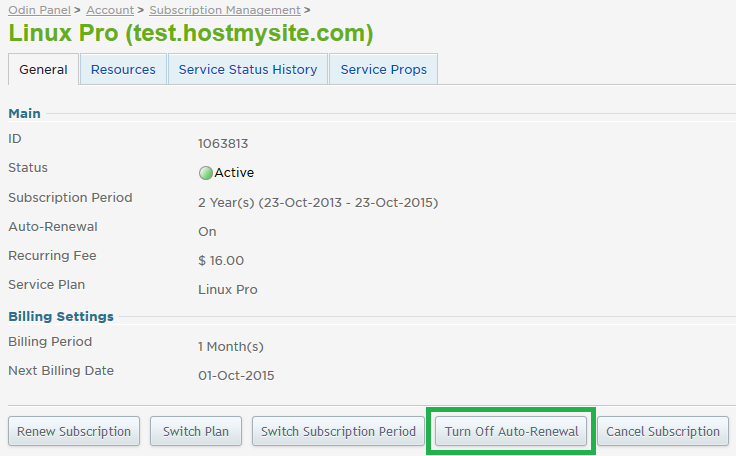 If you have any further questions that were not answered in this article, please contact us.
---