How to Modify Smartermail Mailbox Sizes via the Control Panel
Posted by Corey Johnson on July 18 2016 02:24 PM
The following article will explain how edit a user's mailbox size limit through the SmarterMail interface. When a mailbox is created, the mailbox size limit is determined by the default user settings. Once created, you can manually change the limit on a per mailbox basis.
This article assumes that you are already familiar with how to log in to the customer control panel. If you do not know how to log in or have forgotten your password, please refer to this article first.
On the control panel Home tab, click "Manage" under the Email section.

Click the name of the user you wish to edit.

Select the Resource Usage tab.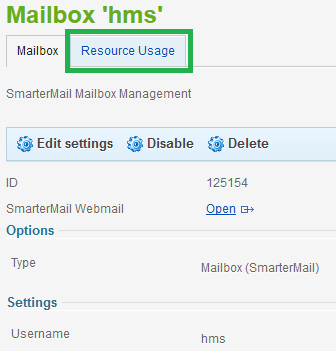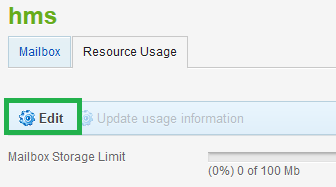 Enter a new limit and click Submit. This change should only take a few minutes to complete on the Smartermail server. Please Note: Control panel disk usage statistics are updated daily, so the control panel will not reflect the current vs new usage limits until after our nightly maintenance window.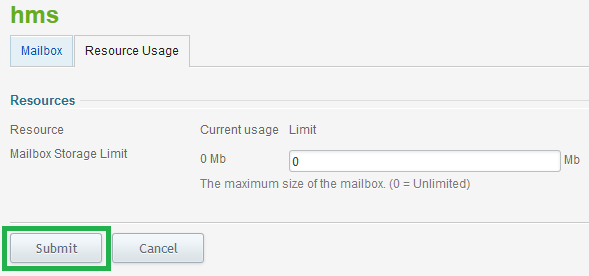 If you have any further questions that were not answered in this article, please contact us.
Save
Save
Save
Save
---