How to View Support Tickets
Posted by on April 13 2016 02:55 PM
This support article will show you how to review your support tickets through the control panel.

This article assumes that you are already familiar with how to log in to the customer control panel, or at least have your control panel login credentials. If you do not know how to log in or have forgotten your password, please refer to this article first.

On the Help & Support tab, click "Open a Ticket".


On the "Your Tickets" tab, you will be able to view, search, or update tickets under your account.

If you wish to update or respond to an existing ticket, simply click the Ticket ID number and you will be allowed to submit a reply to our team.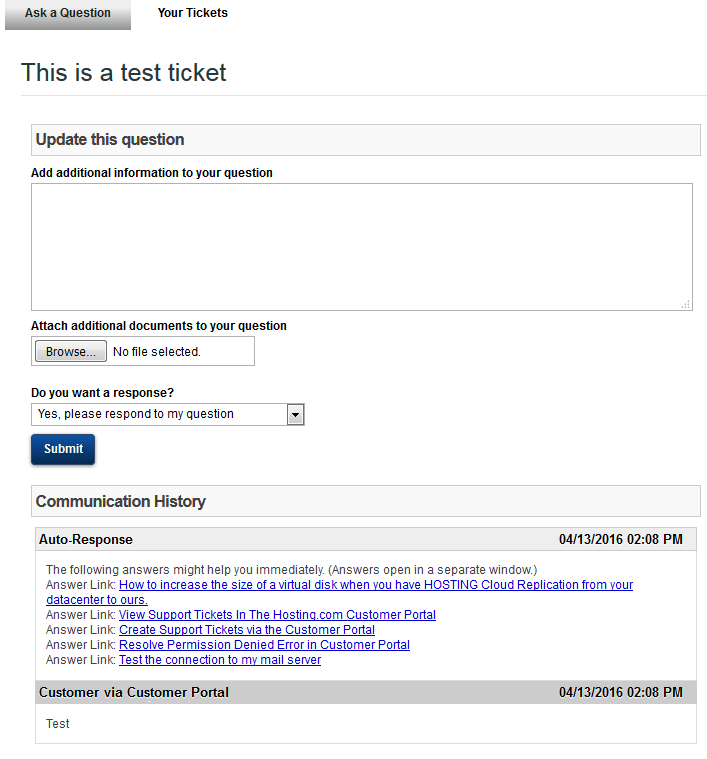 If you have any further questions that were not answered in this article, please contact us.
---