How to Confirm an Email Address in the Control Panel
Posted by on October 21 2015 02:53 PM
When your control panel user is first created, or when it is updated, you will see a notice stating the user is not confirmed. Until the user is confirmed, the message will stay in the control panel, and you may not be able to create support tickets. Confirmation is done via an emailed link. If you did not receive the confirmation request, you can re-send it from the control panel.
This article assumes that you are already familiar with how to log in to the customer control panel. If you do not know how to log in or have forgotten your password, please refer to this article first.
On the control panel Home tab, click "Control Panel Users" under the Account section.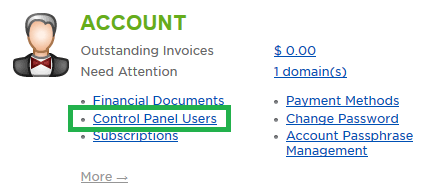 Click the user name that needs to be confirmed.


Click "Resend Confirmation Email'.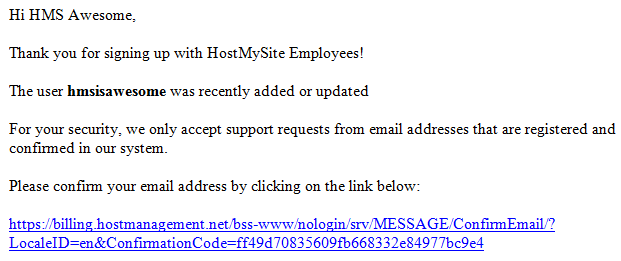 If you have any further questions that were not answered in this article, please contact us.
---