How to Log in to SiteBackup
Posted by Justin Davis on October 01 2015 04:42 PM
If you have already ordered the Site Backup Service this will provide you the steps to log in. If you have not yet ordered the service and would like to please follow our guide to order it here. Once logged in, you can create backups of a website or database, in addition to monitoring your website for blacklisting or performance issues. For more information on using these features, please see our other support articles on this service: Category: SiteBackup

This article assumes that you are already familiar with how to log in to the customer control panel. If you do not know how to log in or have forgotten your password, please refer to this article first.
On the control panel Home tab, click "Site Backup" under the Site Backup section.

Click "Login to Site Backup" to be taken to the dashboard.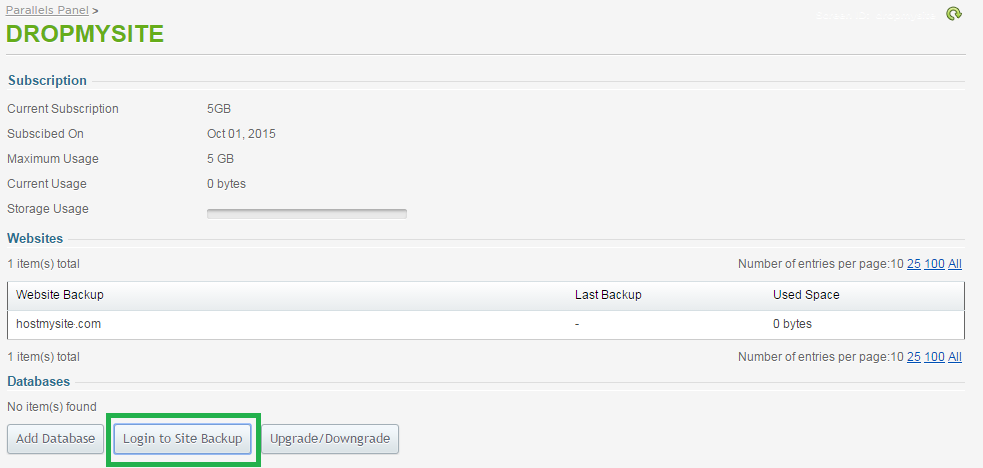 If you have any further questions that were not answered in this article, please contact us.
---