How to Change Database Backup Profile Settings
Posted by on September 17 2015 03:59 PM
If you wish to change the frequency, retention period, or start time of an existing backup profile, you can easily do so with a few simple steps in the SiteBackup dashboard. For information on how to create a backup profile, please see this article: How to Create a Scheduled Database Backup Profile

From the SiteBackup dashboard, click the Edit Schedule button to the right of the Database Backup Profile you wish to update.

Make your desired changes. Click Next.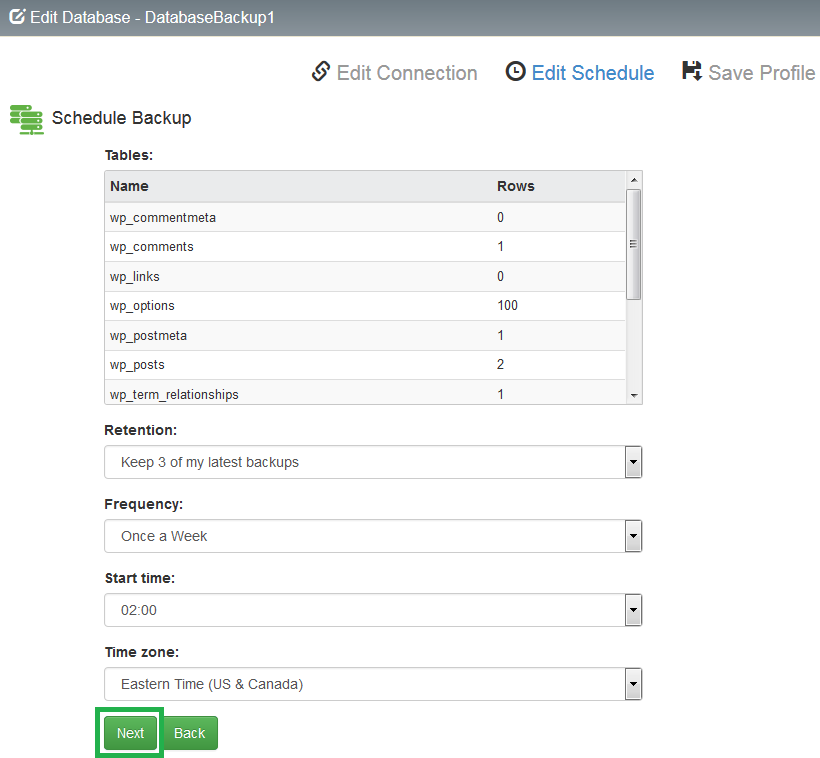 If you wish to immediately create a new backup from this updated profile, check the box for "Start backup now". Otherwise, review your changes and click the Save button.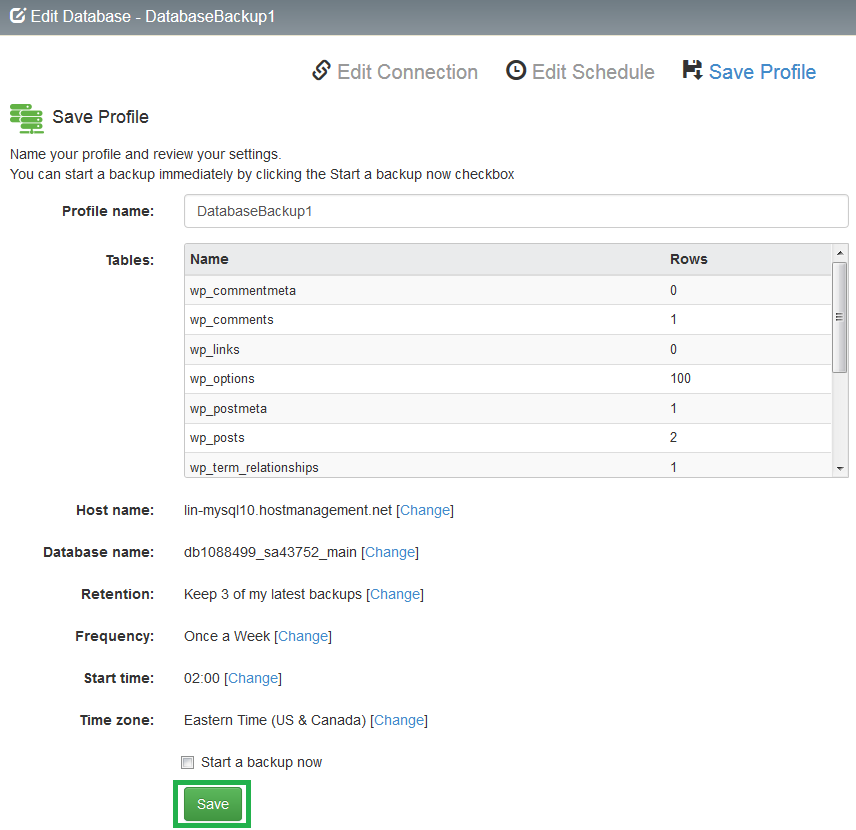 If you have any further questions that were not answered in this article, please contact us.
---