How to Delete a Website Backup Profile
Posted by on September 17 2015 03:14 PM
If you wish to remove an existing site backup profile from your SiteBackup dashboard, you can do so with a few simple steps. For information on how to create a backup profile, please see this article: How to Create a Scheduled Website Backup Profile

From the SiteBackup dashboard, click the Delete button to the right of the Website Backup Profile you wish to delete.

Click Yes in the pop up window to confirm you wish to delete this backup profile. It may take as long as 24 hours for the change to be reflected in your dashboard.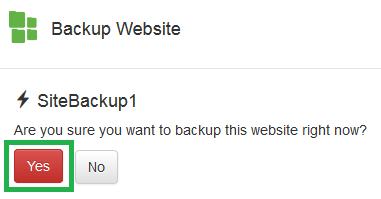 If you have any further questions that were not answered in this article, please contact us.
---