How to Restore Files or Folders from a Website Backup Profile
Posted by on September 17 2015 01:38 PM
SiteBackup allows you to restore files and folders from existing backups that have been created. You can restore an entire website, or restore only a single file. For information on how to create a backup profile, please see this article: How to Create a Scheduled Website Backup Profile

From the SiteBackup dashboard, click the Restore Files button to the right of the Website Backup Profile you wish to restore.

Select a backup date from the drop down menu, then navigate to the folder(s) or file(s) you wish to restore from that date. You can expand folders by clicking the arrow to their left, under the Directories list. By default, all items within a folder will be selected. To choose only individual items, uncheck the Select All box, then check any box for the items you wish to restore. Click the Restore Files icon.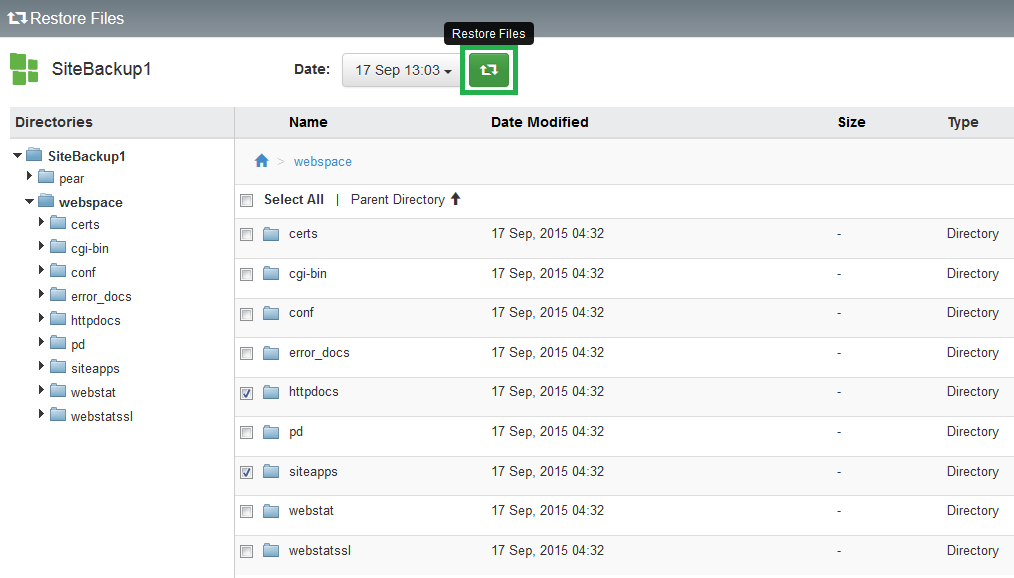 Check the box to agree that your selected files will be overwritten from the restore point. Then, click the Restore button.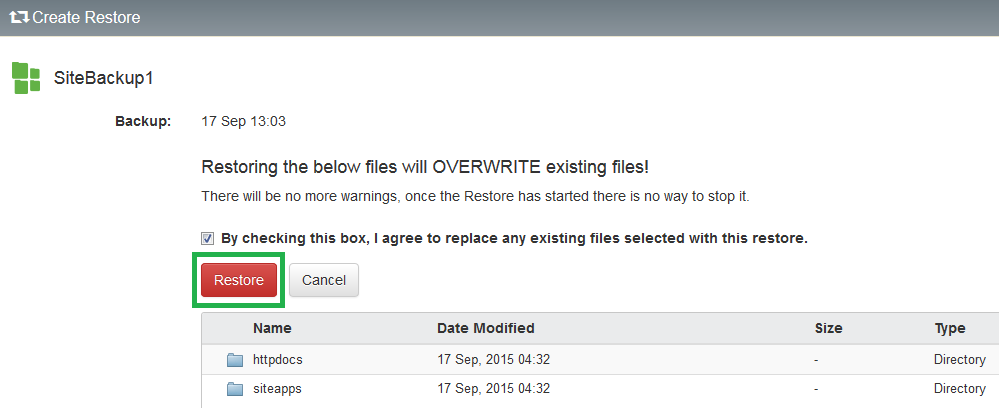 You will be taken to a progress page. Leave your web browser window or tab open until this page shows a success message, or the restore may be interrupted.

If you have any further questions that were not answered in this article, please contact us.
---