How to Create an On-Demand Website Backup
Posted by on September 17 2015 01:23 PM
SiteBackup allows you to back up your website on demand or on a specific schedule, depending on your needs. This article provides instructions on doing an on-demand backup of an existing backup profile. For information on how to create a backup profile, please see this article: How to Create a Scheduled Website Backup Profile

From the SiteBackup dashboard, click the Backup Now button to the right of the Website Backup Profile you wish to back up.

Click Yes in the pop up window to confirm you wish to start a backup.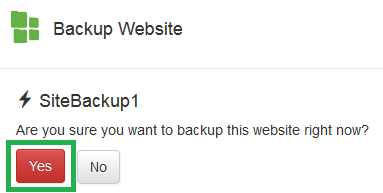 You will be taken to a progress page, which will show a status bar, the current directory that is being backed up, and a listing of files that have been backed up. Note: It is important to leave this browser window or tab open until the backup completes, or it may be interrupted.

Once completed, you will be redirected to a new screen that allows you to view the files and folders that have been backed up. You can choose to download any or all of these files locally by clicking the download icon, or you can simply go back to your dashboard with the Back button.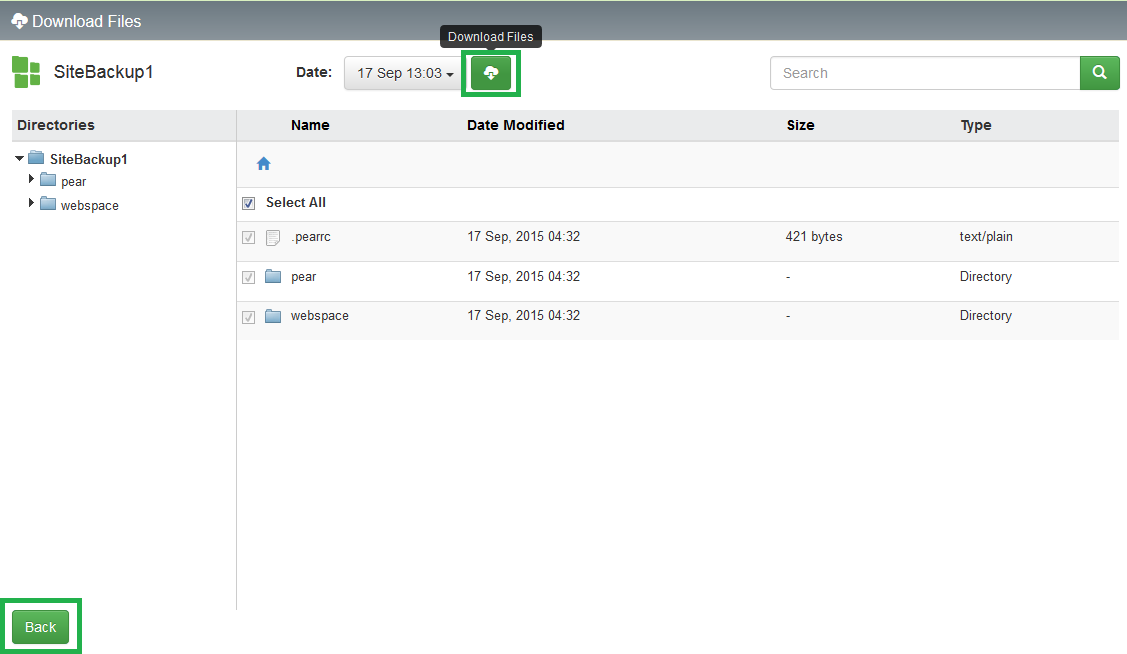 If you have any further questions that were not answered in this article, please contact us.
---