How to Access the User Repository in the Control Panel
Posted by on September 10 2015 02:15 PM
The customer control panel allows you to store certain types of files, if needed. This is especially useful if you wish to upload or save SSL certificates or keys, website pages, or even a control panel user photo. You can also download these files again at any time, from any location with internet access, which will help if you need a temporary storage place for any of these uploaded items.

This article assumes that you are already familiar with how to log in to the customer control panel. If you do not know how to log in or have forgotten your password, please refer to this article first.
Click on the Account tab, then select "Account Settings".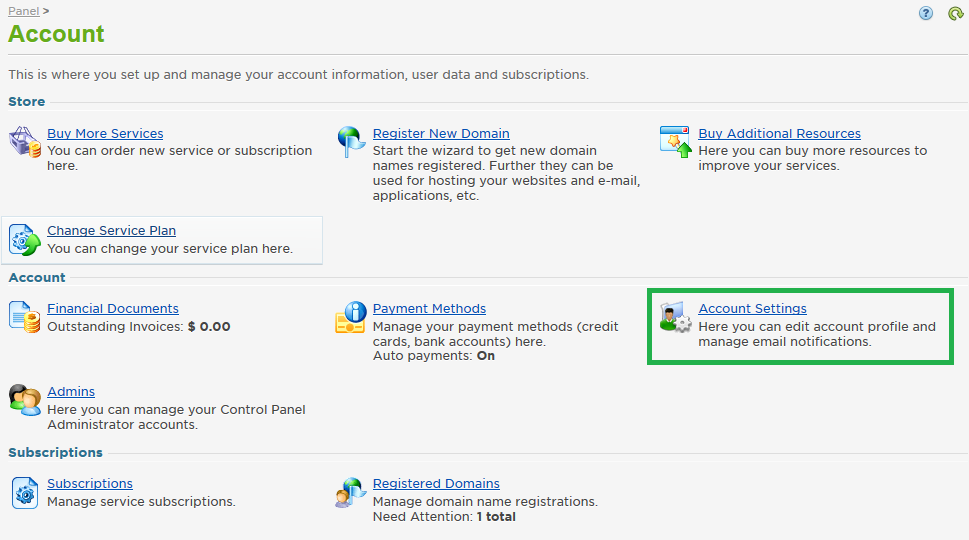 Click "User Repository" under the Account Data section.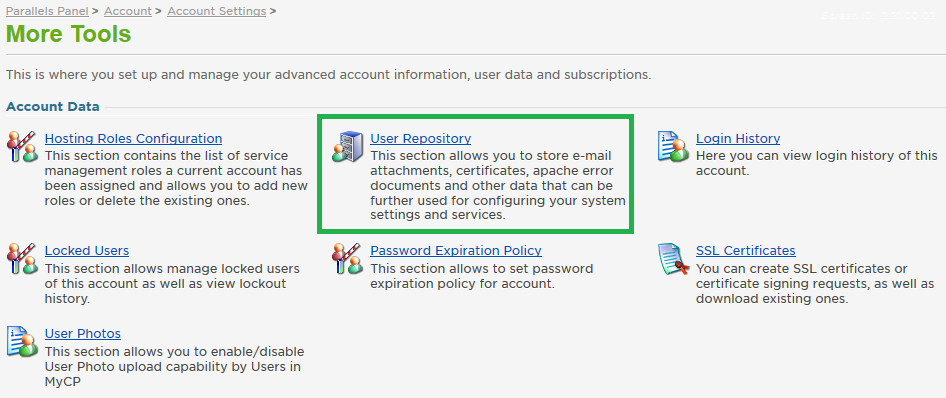 Select the item type from the drop down menu, then create a name for the upload and a description, if desired. You will then need to use the Browse button to select the file from your local computer. Once selected, click Submit.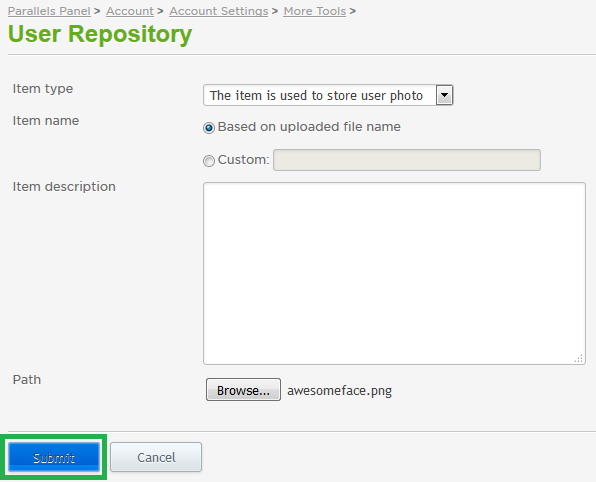 To download the file, simply come back to the User Repository page, and click the download link.

If you have any further questions that were not answered in this article, please contact us.
---