How to Check Login History in the Control Panel
Posted by on September 10 2015 02:05 PM
If you are concerned about unauthorized access to your control panel, you can access and review all users' login history for both successful and failed login attempts.
This article assumes that you are already familiar with how to log in to the customer control panel. If you do not know how to log in or have forgotten your password, please refer to this article first.
Click on the Account tab, then select "Account Settings".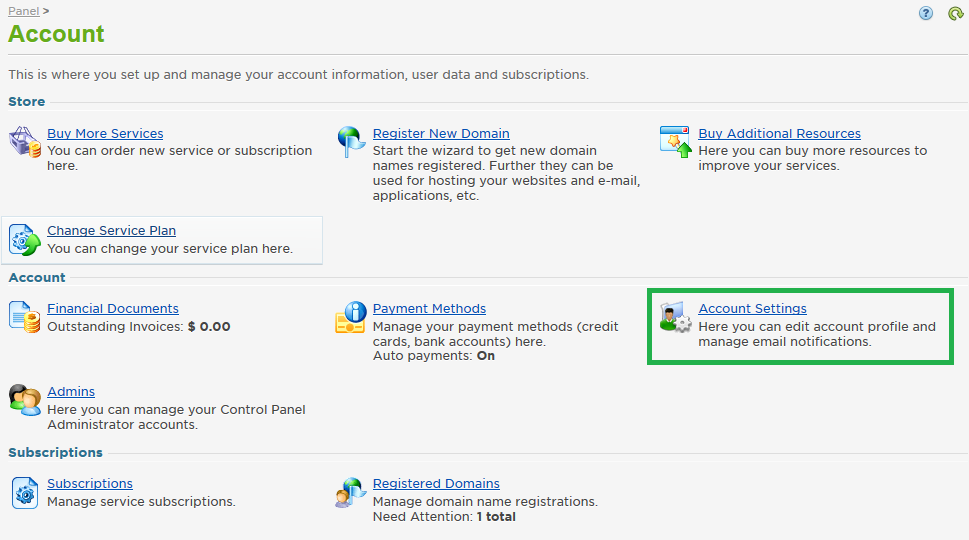 Click "Login History" under the Account Data section.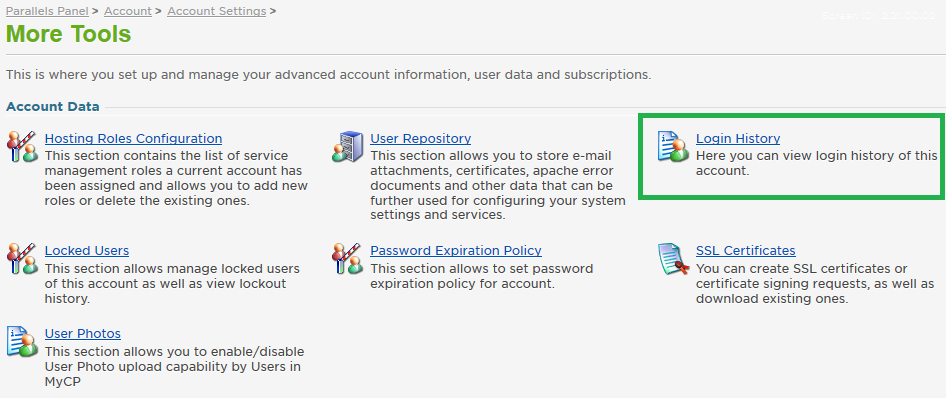 From the Users tab, you can see successful login attempts. You can use the "Show Search" link to search for specific users by name, or sort the list by name, date, or IP address.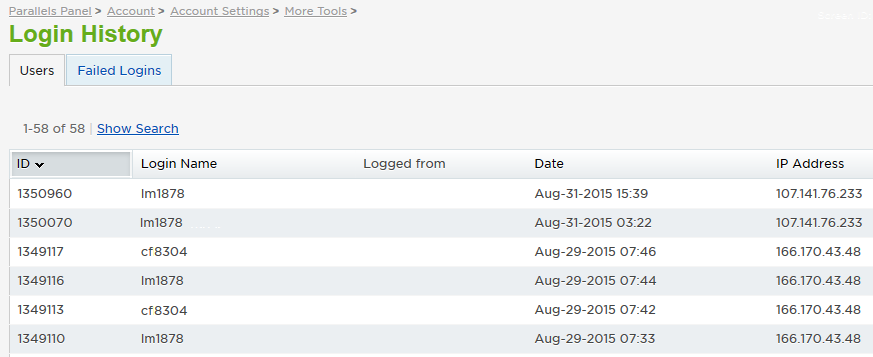 From the Failed Logins tab, you can view failed login attempts for the past 30 days, along with the IP from which the attempt originated, and the number of attempts made.

If you have any further questions that were not answered in this article, please contact us.
---