How to Change a VPS Hostname in the Control Panel
Posted by on August 31 2015 05:17 PM
A hostname is a name assigned to a "host" — a computer on a network. The hostname is basically just your server's name. It is used to identify your computer on the network and should be a unique identity of your specific VPS. When you order a VPS plan with HostMySite, your server will be provisioned with a default hostname on our domain, instanturl.net. If you wish to update the server's hostname for any reason, you can do so through the customer control panel.
This article assumes that you are already familiar with how to log in to the customer control panel. If you do not know how to log in or have forgotten your password, please refer to this article first.
On the control panel Home tab, click "More" under the Server Management section.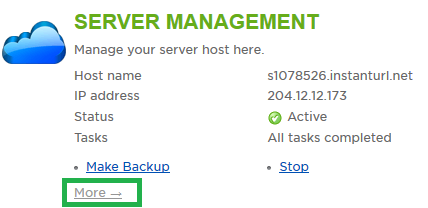 From the General tab, click "Change Hostname".
You will be able to choose from two options:

Set domain name as hostname for the Server: You can select a domain from your hosted domains list to use as the new hostname.
Set Server hostname in domain: You can select a domain from your hosted domains list, as above, however, the hostname is in the format %vps_hostname%.%domain_name%, i.e. vps.mydomain.com.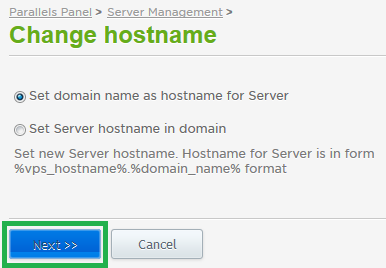 Select your new hostname. Click Next.


Select whether you wish for the system to generate AAAA (IPv6) and PTR records for the new hostname. Then, choose whether to keep or remove the old hostname's corresponding records. Click Next. Note: Each of these two options will only work if your DNS is hosted with HostMySite.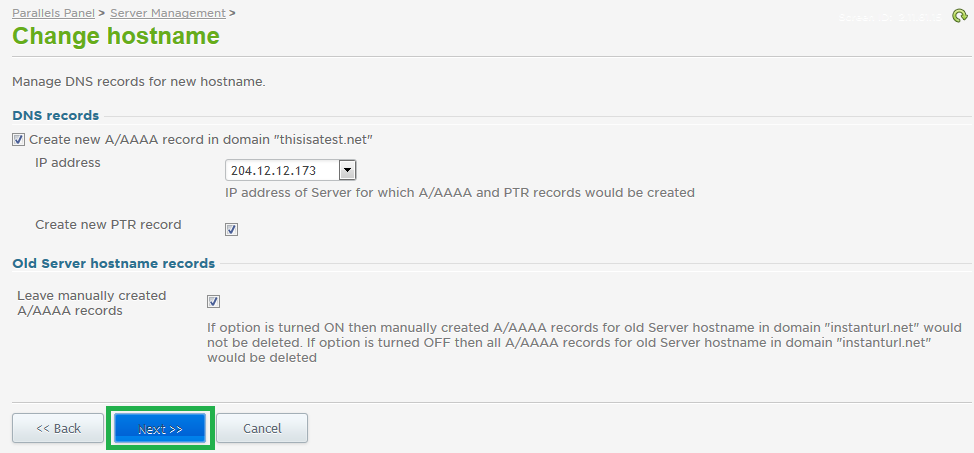 If your DNS is not hosted in the control panel, you will see an error:

"S

elected domain has external management. Change DNS records manually." Click Finish to confirm the hostname update.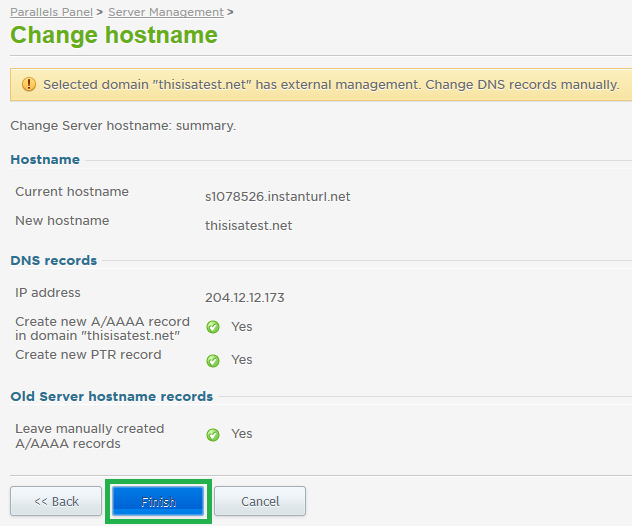 If you have any further questions that were not answered in this article, please contact us.
---