How to Check Spam Experts Logs
Posted by Quinton Moore on October 14 2014 10:52 AM
If you have Spam Experts filtering enabled, all email to your domain will route through the Spam Experts filter first, before being sent to your inbox. If you have not received an email that you were expecting to arrive, you can easily check the Spam Experts filter logs to see if the Spam Experts server received the message, and if so, what actions were taken with that email message. You can search the logs over the past 90 days, and apply multiple search modes and search criteria.

From the Spam Experts web interface, click on "Log Search" from the Incoming section on the menu bar.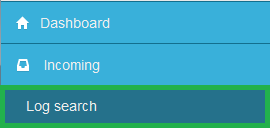 Enter as much or as little information as you want, regarding the email you are attempting to locate. The easiest way to search is by date range. Once you have entered the search criteria, click the "Start Search" button.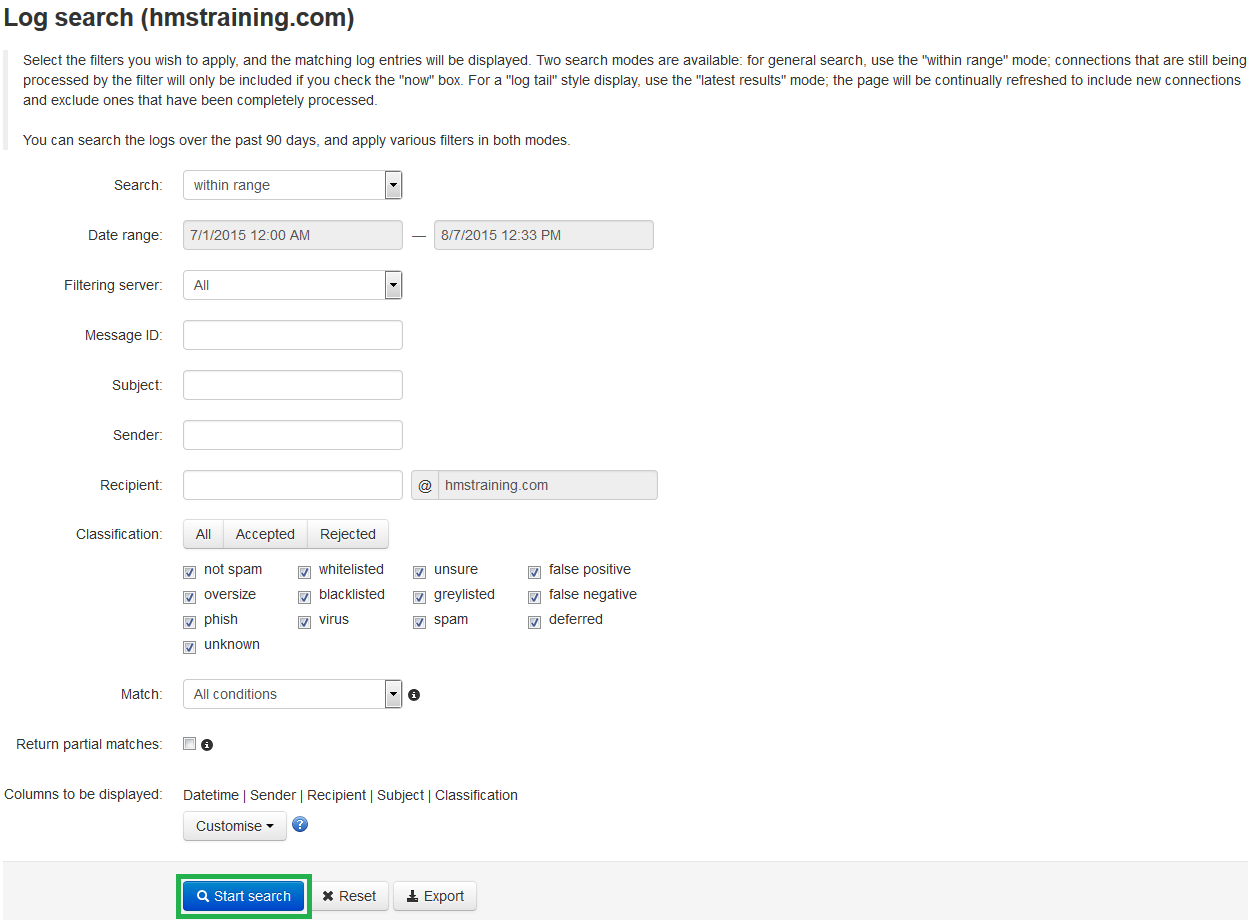 This will show you how emails were handled, including any emails temporarily rejected (waiting for redelivery) and permanently rejected. Permanently rejected emails cannot be viewed or released. In the Log Search results, you will see a column entitled "Classification". The most common Classifications are:

ACCEPTED: The email has passed the spam filter and has been delivered to the recipient's inbox.
TEMPORARILY REJECTED: The email was temporarily rejected. Legitimate mail servers that observe the RFC standards will re-deliver the message.
REJECTED: The email has been permanently rejected and can be found in the spam quarantine.
If you have any other questions about Spam Experts that were not addressed in this article, please see the Spam Experts online Knowledge Base for further information.
---