Changing Your Control Panel Credentials
Posted by on March 06 2014 03:19 PM
Changing your control panel user passwords can be done in a few simple steps.
To login to your control panel, browse to the login page at https://my.hostmysite.com, or, at the top of our website click "Control Panel Login".

If you do not know your password, click "Forgot Password?" and enter your username to send yourself a link with further instructions to reset your password. If you do not know your username, please contact our support team at 877.215.4678 and be prepared to verify your account.

If you do already have your current user name and password, you can change the password from within the control panel.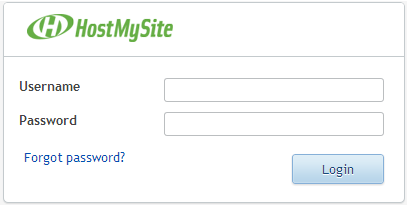 From the control panel's Account tab, select "Admins".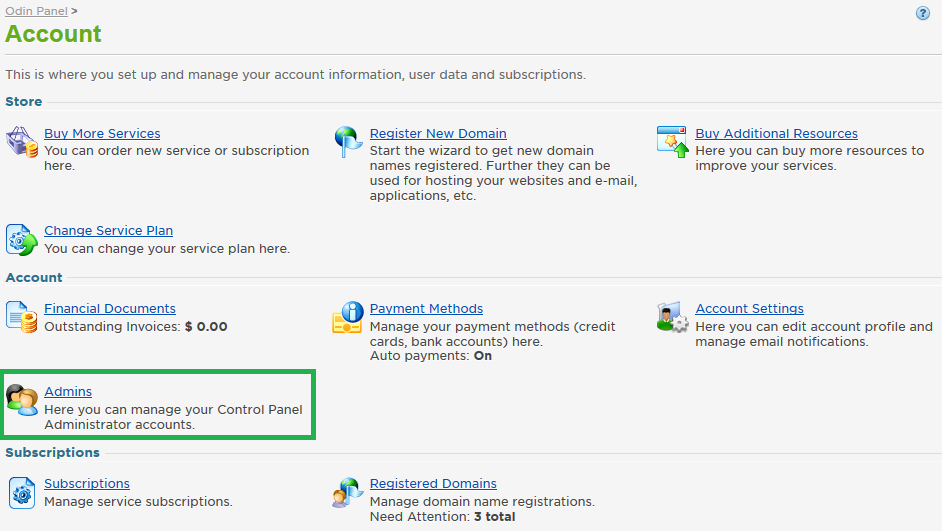 Click "Change Password" to the right of the user you wish to update.

Enter your current password, then enter a new password twice. Click Finish. You can now log in with the updated password.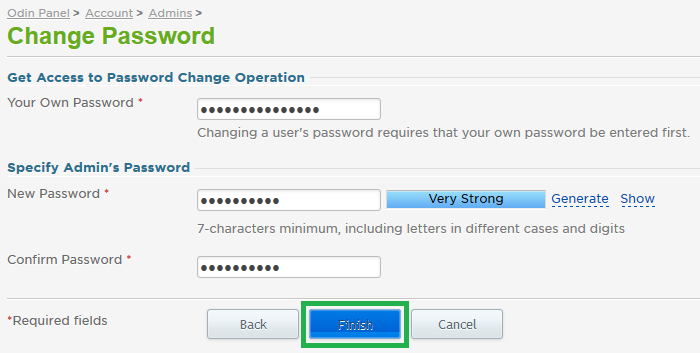 If you have any further questions that were not answered in this article, please contact us.
---