How to Add a Smartermail Domain Alias in the Control Panel
Posted by on September 06 2012 05:08 PM
A domain alias is an alias for a secondary domain name that points to an existing email account on the server under an existing primary domain name. For example, a full email address requires a user name and a domain name (ex. user@example.com). If you add a domain alias on a secondary domain like "example-alias.com" then not only will "user@example.com" be valid, but the same mailbox will also work with "user@example-alias.com". If an email was sent to both emails then the "user" mailbox would get two copies of the emails. This article describes the steps to add a domain alias in the control panel.

This article assumes that you are already familiar with how to log in to the customer control panel. If you do not know how to log in or have forgotten your password, please refer to this article first.
On the control panel Home tab, click "Manage" under the Email section.

From the Domain Aliases tab, click "Add New".


Enter the domain name, then click Next. Note: The alias domain must already have its MX records pointing to the new mail server. The mail server name can be found on the Smartermail Details tab, under Settings.

Click Finish to finalize the addition of the domain alias.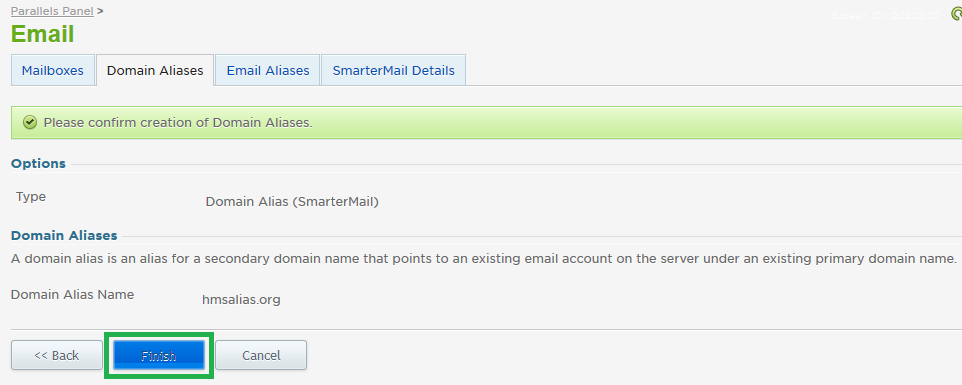 If you have any further questions that were not answered in this article, please contact us.
---