How to Check the Internal Blocked Sender List in Smartermail 10 - 13
Posted by Tim Bean on July 15 2016 03:00 PM
If your email user is not receiving messages from a specific address, but other email users on your domain are receiving messages from the same address, it is possible that the sending address was added to Smartermail's "Internal Blocked Senders" list on your account. This content filter is created and updated when you mark a message as spam with the block sender option.
Log in to SmarterMail as your email user.

Click the Settings icon.

Under My Settings, expand Filtering and then click Content Filtering.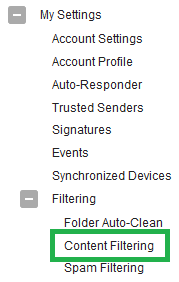 If there's no "Internal Blocked Senders" filter, then there is another reason for the messages to not be delivered. If there is an "Internal Blocked Senders" filter, select the check box to its left and click the Edit button.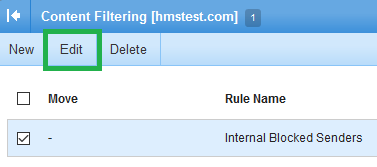 Search through the list of blocked senders (you can use ctrl+f keyboard shortcuts if the list is long). If the address is listed, delete it, then click Next.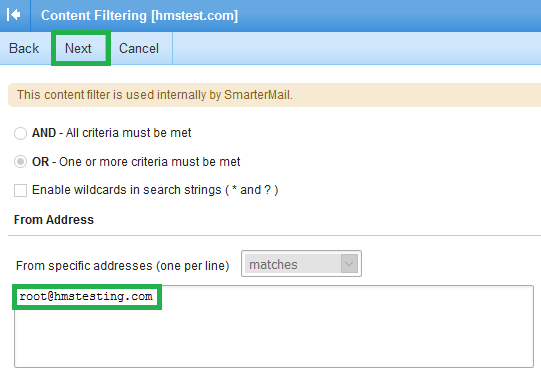 Click Save to update the list and remove this block.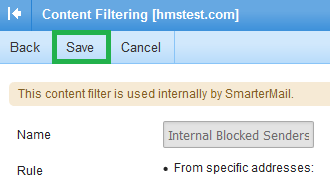 If you have any further questions that were not answered in this article, please contact us.
---