How to Change Application Pool Connection Settings
Posted by on October 22 2015 05:47 PM
If your Windows website is encountering 503 errors, you may be exceeding your site's application pool limits. These limits can be modified within the customer control panel, as needed.
On the control panel Home tab, click "Manage Website" under the Websites section.

Click "Web Hosting Settings".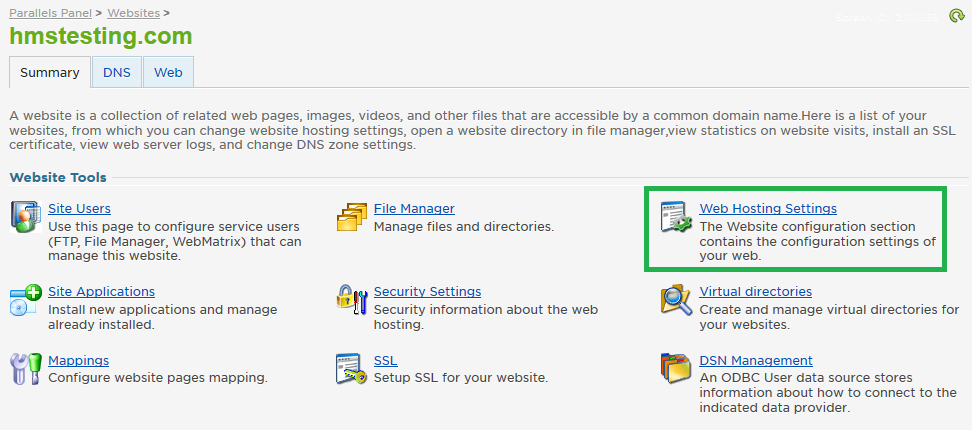 Select the Performance tab to see your current connection settings. Click Edit to modify these.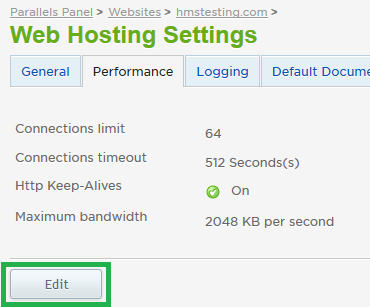 Make any desired changes and click Submit to save the changes.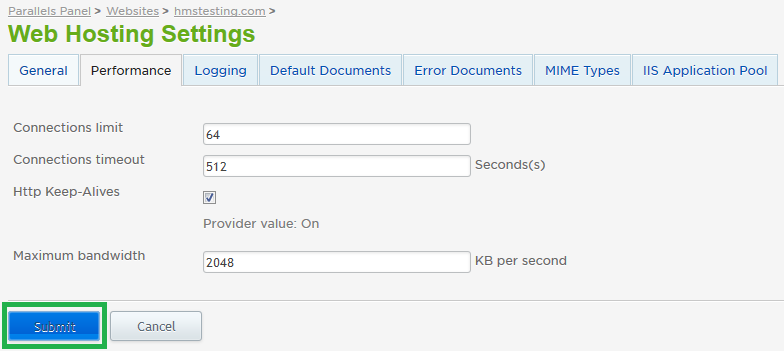 If you have any further questions that were not answered in this article, please contact us.
---