How to View the Google Diagnostic Page for a Blacklisted Websites
Posted by on September 21 2015 01:57 PM
When the SiteBackup system determines that your site has been blacklisted or compromised, it will provide a direct link to the Google diagnostic page for your website. This page provides further details on why the site is considered blacklisted, as well as link to valuable resources in working to resolve any issues.

From the SiteBackup dashboard, click the Google Diagnostic button to the right of the Blacklist Monitor you wish to review.


You will be taken to the Google diagnostic summary for your website.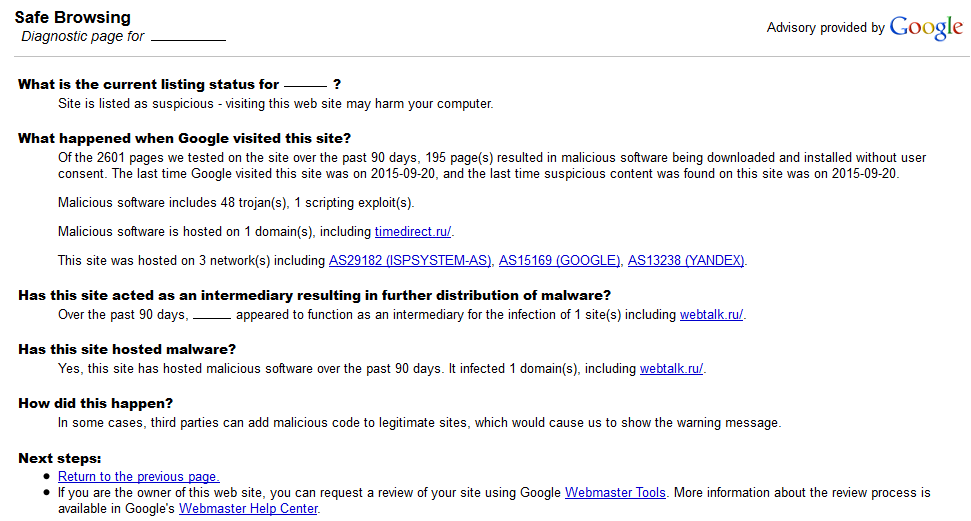 If you have any further questions that were not answered in this article, please contact us.
---