How to Change Blacklist Monitor Settings
Posted by on September 21 2015 01:24 PM
You can change blacklist monitoring settings at any time from the SiteBackup dashboard. This will allow you to switch the website URL, attach a database to the monitor, or if you wish to change the email address that receives blacklisting notifications.

From the SiteBackup dashboard, click the Edit Details button to the right of the Blacklist Monitor you wish to update.

Make your desired changes and check the box to agree to the terms and conditions. Click Save.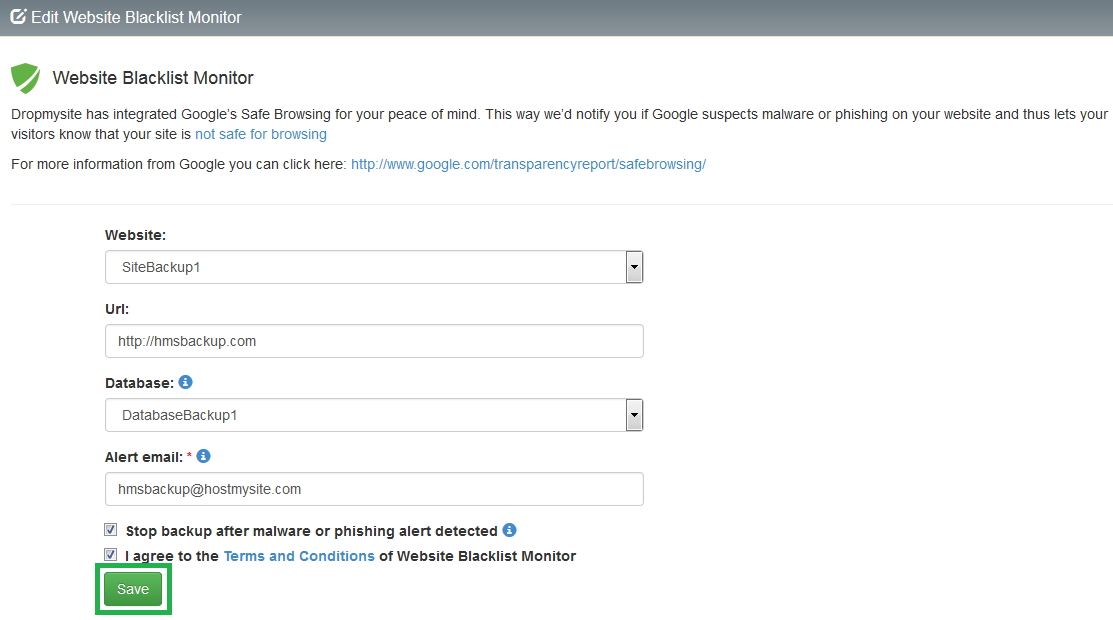 If you have any further questions that were not answered in this article, please contact us.
---