How to Enable or Disable Whois Privacy for a Domain
Posted by on September 15 2015 02:32 PM
WHOIS Privacy is a service which can be added to your domain name to protect your contact information from the public. When a domain name is registered, your personal information is attached to the domain name publicly visible. WHOIS Privacy updates the public records with generic contact information so that your personal information is secure. You still own the domain, and your contact information will still be available to your domain registrar, but the public will not see this reflect in online domain lookups. You can read our FAQ on this service here: Whois Privacy FAQ

On

the control panel Home tab, click "Registered Domains" under the Domains & DNS section.

Click the name or ID of the domain you wish to update.

From the Resources tab, click "Upgrade Resource Limits".

In the New Limit drop down menu, you can select whether to turn the service on or off. Once selected, click Next.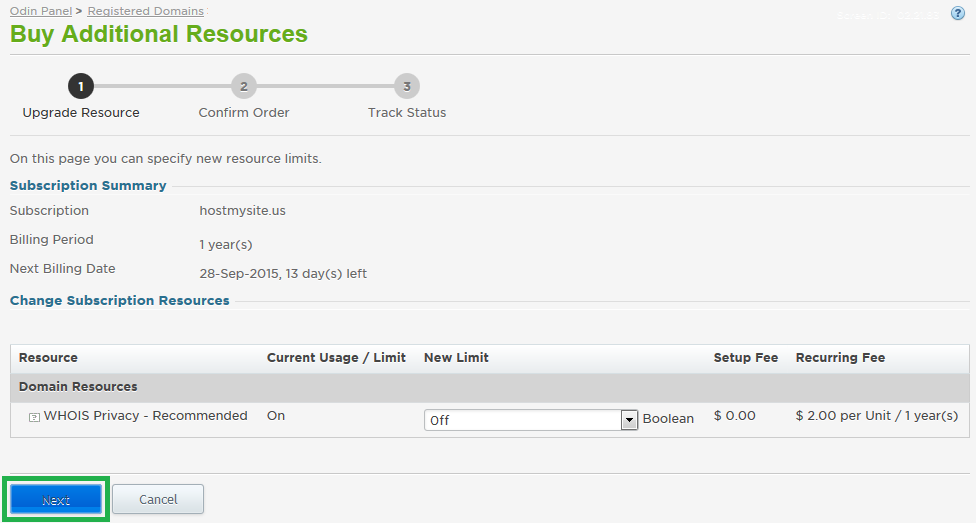 Click "Place Order" to complete the change.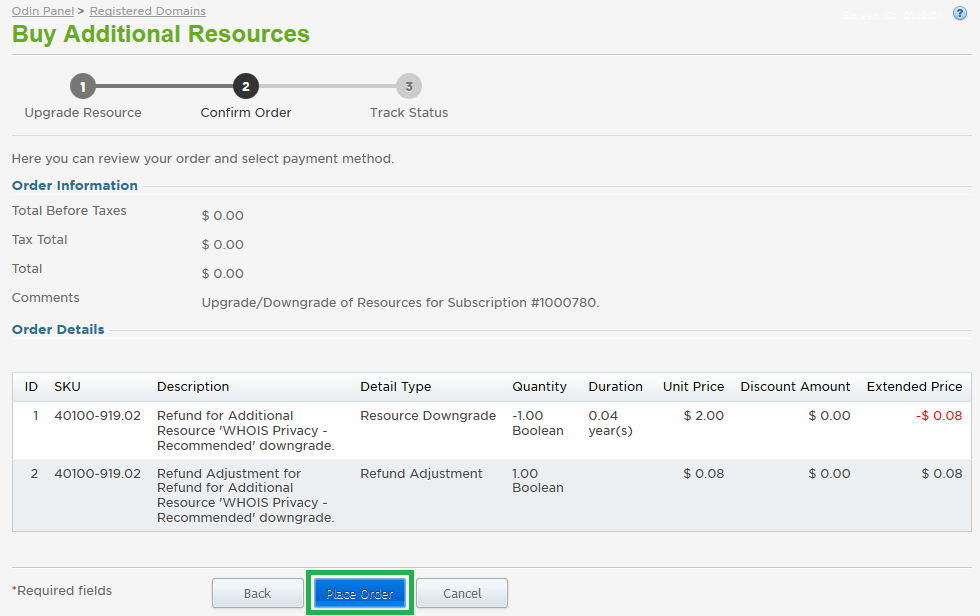 If you have any further questions that were not answered in this article, please contact us.
---