How to Find Site Certificates and Private Keys in the Control Panel
Posted by Justin Davis on September 10 2015 05:23 PM
Before ordering an SSL certificate, you must first have a certificate signing request (CSR). When this CSR is generated, it will be paired with a private key. The private key is then used for installation of the SSL certificate on your web server. If you order an SSL from HostMySite, your CSR, SSL certificate, and private key are stored in the control panel for ease of access.

This article assumes that you are already familiar with how to log in to the customer control panel. If you do not know how to log in or have forgotten your password, please refer to this article first.
On the control panel Home tab, click "Subscriptions" under the Account section.

Click on the ID or name of your SSL subscription.


On the Service Props tab, you will find your CSR, SSL certificate, and private key.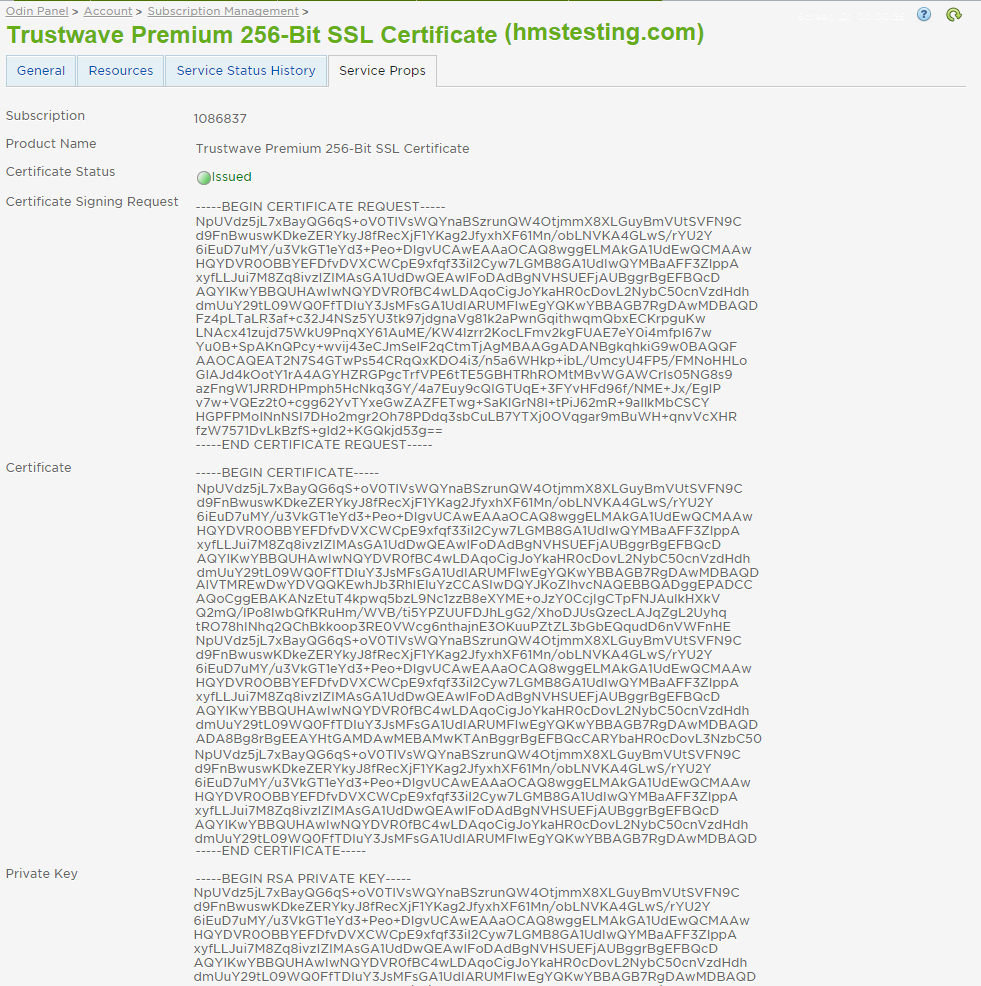 If you have any further questions that were not answered in this article, please contact us.
---