How to Email a Report in SmarterStats
Posted by on September 09 2015 05:28 PM
You can quickly and easily send yourself (or someone else) an email copy of any report for your website from SmarterStats.
From the SmarterStats web interface, select the Reports button on the top tool bar, then select the report you wish to save to your favorites list.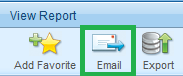 Enter the to address, cc address (if desired), email subject, and an email message. You can also select the email format or whether to include charts in the message. Click OK to send the message.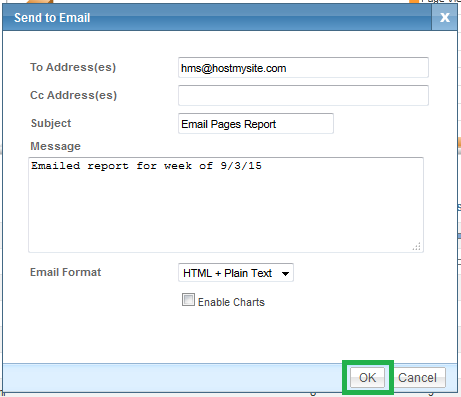 If you have any further questions that were not answered in this article, please contact us.
---