How to Add a Report to the Favorites List in SmarterStats
Posted by on September 09 2015 05:23 PM
A favorite is a feature of SmarterStats that allows you to save your most viewed report items and settings into a simple list for quick access. Using favorites can greatly reduce the time needed in analyzing statistics, as you can quickly jump between report items that interest you.
From the SmarterStats web interface, select the Reports button on the top tool bar, then select the report you wish to save to your favorites list.
Click the Add Favorite button.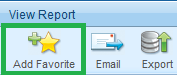 Enter a name for this item, and select whether you wish to change any of the default report settings. Click OK.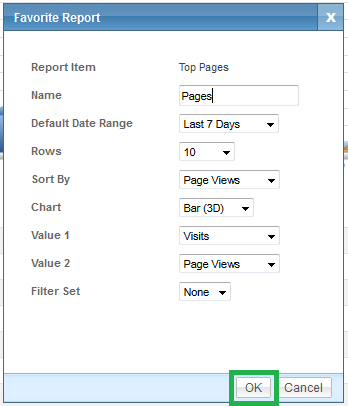 Your favorite reports will show up on the top of the left navigation menu, under the 7 Day Overview.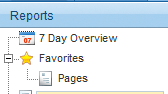 If you have any further questions that were not answered in this article, please contact us.
---