How to Export a Report in SmarterStats
Posted by on September 09 2015 04:40 PM
If you want to save a report generated within SmarterStats, you can easily export the report into a file that can be saved on your computer.

From the SmarterStats web interface, select the Reports button on the top tool bar, then select one of your reports from the left navigation menu.



In the pop up window, select your export file type: CSV (comma separated values) or TAB (tab delimited values). Click the OK button.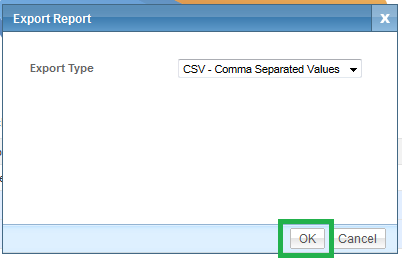 You should be prompted by your computer or web browser to determine whether you will save this file or open it with a program.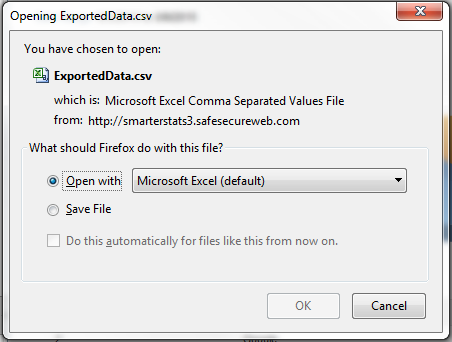 If you have any further questions that were not answered in this article, please contact us.
---