How to Schedule an Email Report in SmarterStats
Posted by on September 09 2015 03:50 PM
SmarterStats Email Reports give you the ability to schedule daily, weekly, or monthly reports and have them emailed to you automatically. Weekly Email Reports are sent every Monday morning, and Monthly Email Reports are sent on the first day of every month (information in the Monthly Reports would therefore be for the month previous). Any Standard or Custom Report is able to be sent via email.
From the SmarterStats web interface, select the Reports button on the top tool bar, then click "Scheduled Email Reports" on the left navigation menu.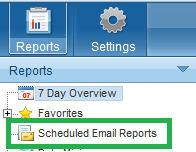 Click "Add Email Report".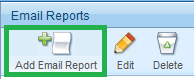 From the Required tab, select the Report for which you wish to schedule emails, select a frequency, and enter the email address for delivery of these reports.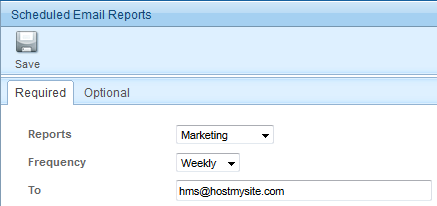 From the Optional tab, you can add a CC address, subject line, or message options. Once done, click the Save button.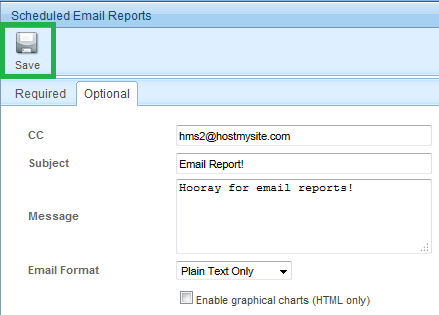 If you have any further questions that were not answered in this article, please contact us.
---