How to Enable SmarterStats
Posted by on September 09 2015 02:52 PM
SmarterStats website statistics provides detailed web analytics to help you track and build your online presence. Once enabled, you will be able to view report statistics that analyze data across months, weeks, days or even hours. You can view which files were accessed on your site, where site visitors are from, what browsers were used, or whether the site or server encountered errors during the selected timeframe. To start using SmarterStats to track your website's statistics, you need to first enable this service in the HostMySite control panel.

This article assumes that you are already familiar with how to log in to the customer control panel. If you do not know how to log in or have forgotten your password, please refer to this article first.
On the control panel Home tab, click "Create" under the View Reports section.

Select your domain name from the drop down menu, then enter the same domain name in the next field. Enter your desired user name and password, then enter your first and last name. Click Next.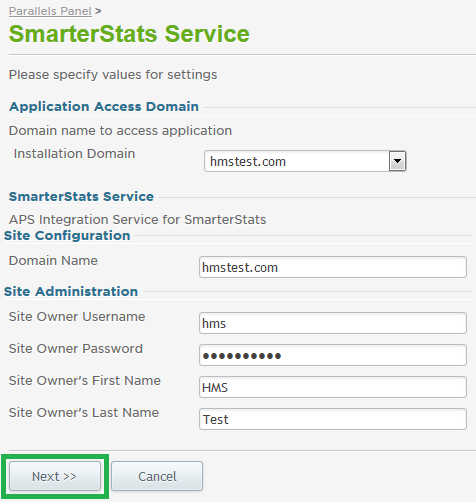 Click the Finish button to confirm that you wish to enable and install SmarterStats on your domain. Please allow a few minutes for the service to provision.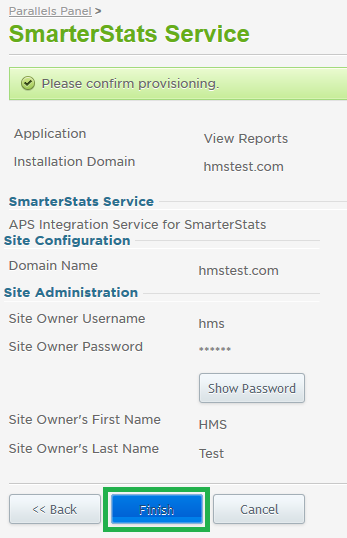 If you have any further questions that were not answered in this article, please contact us.
---