How to Create a Mailing List in cPanel
Posted by on September 04 2015 02:10 PM
Mailing lists allow you to use a single address to send mail to multiple email addresses.
In your web browser, open and log in to your cPanel control panel.

From the cPanel home page, Click "Mailing Lists" in the Mail section.

Enter your list name, password, access type, and select the domain. Then, click the Add Mailing List button.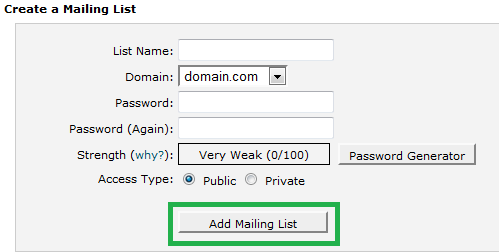 If you have any further questions that were not answered in this article, please contact us.
---