How to Block an IP from Accessing Your Website
Posted by on September 04 2015 12:25 PM
In your website's error logs, you will often see that many visitors are requesting access to things they should not be allowed to see, or even files and folders that do not exist on your site in the first place. This generally indicates that an attacker is trying to find a backdoor to your website, to inject content or to spam you. If you have annoying visitors, site scrapers, or spammers, you may find it useful to block these users from accessing your website content entirely. This can be done manually by editing an .htaccess file, or you can block IPs and domains via the customer control panel in a few simple steps.
This article assumes that you are already familiar with how to log in to the customer control panel. If you do not know how to log in or have forgotten your password, please refer to this article first.
On the control panel Home tab, click "Manage Website" under the Websites section.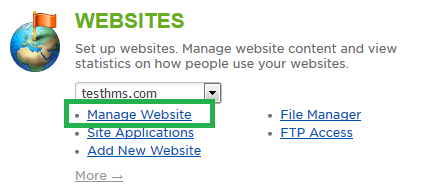 Click "Web Hosting Settings".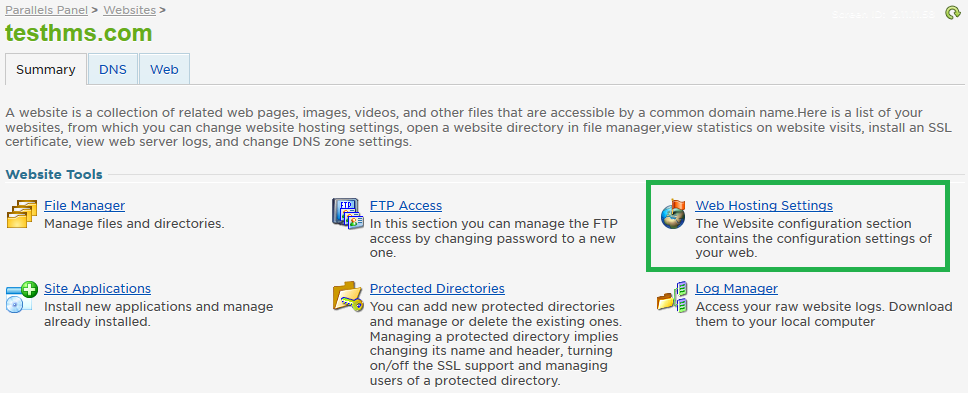 From the Advanced tab, navigate to the IP Deny Manager sub-tab, then click "Add New Rule".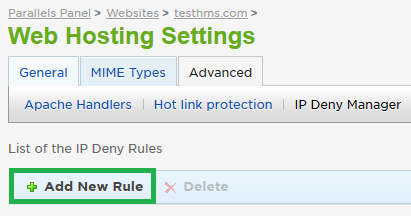 Select whether you want to deny all access to your site, or if you want to block access from specific domains or IP addresses. Enter the domain or IP, then click Submit.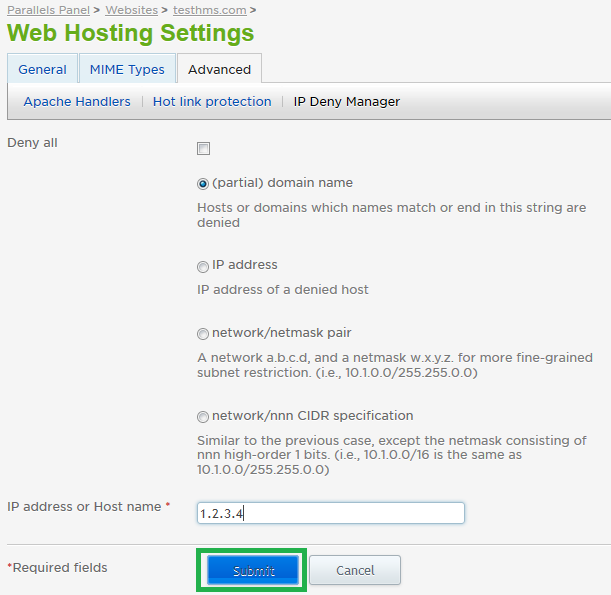 If you have any further questions that were not answered in this article, please contact us.
---