How to Deactivate Your CakeMail Plan
Posted by on September 01 2015 12:44 PM
If you decide to discontinue your CakeMail Email Marketing plan, you can do so through the HostMySite control panel.
This article assumes that you are already familiar with how to log in to the customer control panel. If you do not know how to log in or have forgotten your password, please refer to this article first.
On the control panel Home tab, click "Management" under the CakeMail section.

From the CakeMail monthly plans tab, click "Deactivate".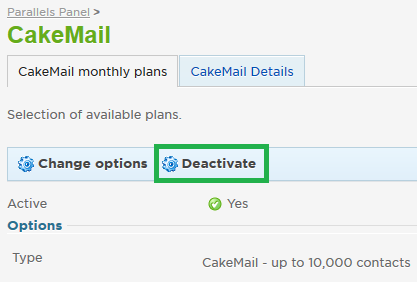 Click the OK button to confirm deactivation of the account.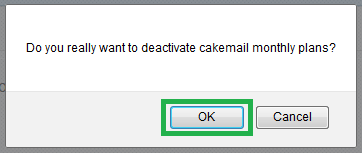 If you have any further questions that were not answered in this article, please contact us.
---