How to Configure Custom Error Pages on Linux
Posted by Justin Davis on August 31 2015 03:59 PM
A custom error page allows you provide a user-friendly page to your visitors even when experiencing site errors. Instead of using the server's default error pages, you can create and set your own custom error pages via the control panel.

This article assumes that you are already familiar with how to log in to the customer control panel. If you do not know how to log in or have forgotten your password, please refer to this article first.

On the control panel Home tab, click "Manage Website" under the Websites section.

Click "Web Hosting Settings".

From the Error Documents tab, select the error code which you wish to modify.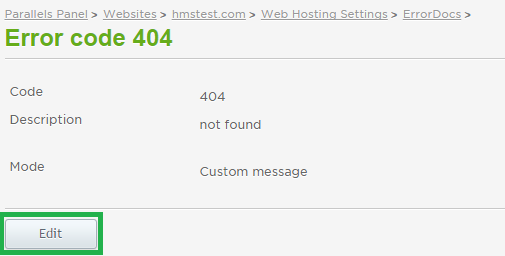 Select the radio button for "File Located in Document Root" and enter the path to your previously uploaded error file. Click Submit. This may take a few minutes to take effect.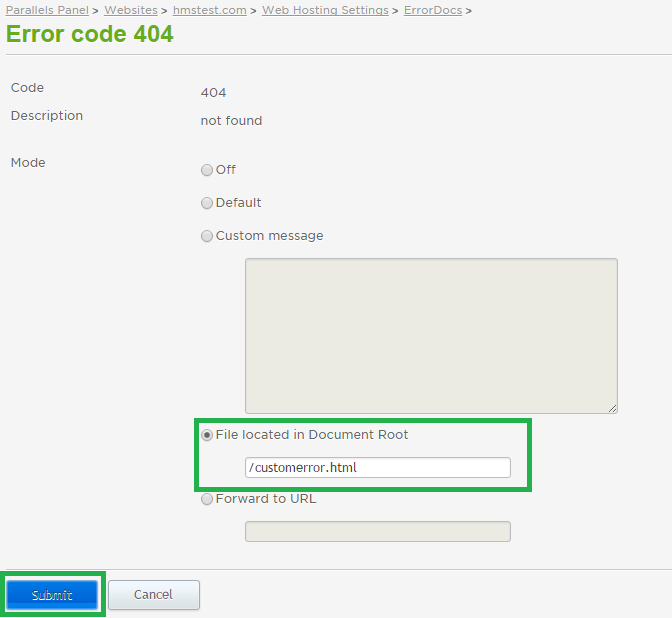 As an alternative, you can simply create a text-based error page by selecting the radio button for "Custom Message".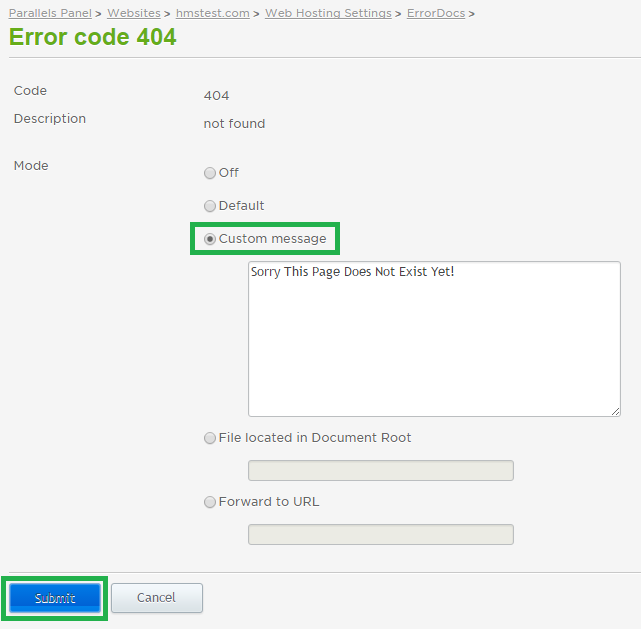 If you have any further questions that were not answered in this article, please contact us.
---