Posted by Michael Mawhinney on July 01 2015 10:32 AM
Multipurpose Internet Mail Extensions, or MIME types, tell web browsers how to handle specific file extensions. The web server will, by default, contain definitions of a wide variety of MIME types. However, if you find that you are unable to serve a specific type of file extension on your site, you can add or alter the MIME type to the website within the control panel.

This article assumes that you are already familiar with how to log in to the customer control panel. If you do not know how to log in or have forgotten your password, please refer to this article first.
On the control panel Home tab, click "Manage Website" under the Websites section.

Click "Web Hosting Settings".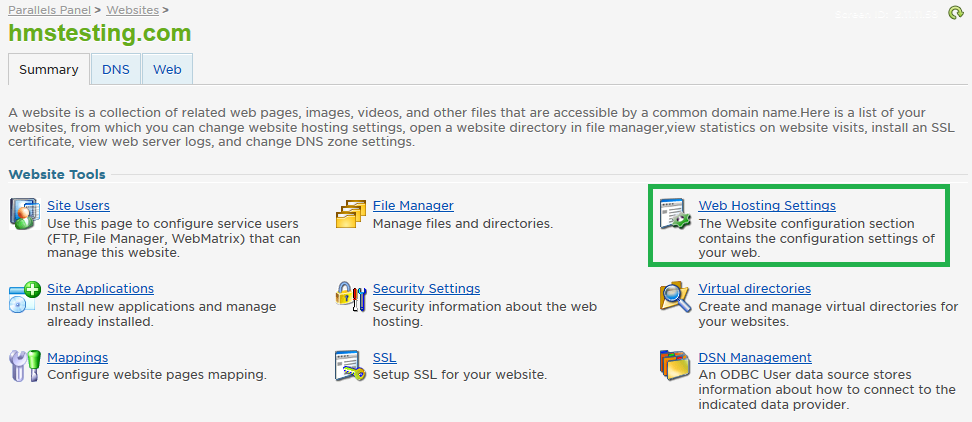 From the MIME Types tab, click "Define New MIME Type".

Enter the file extension (don't include the dot) and the MIME type into the form. Click Submit.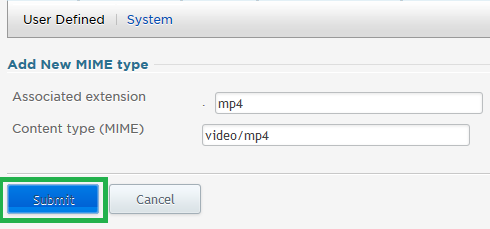 The new MIME type should show in the list.

If you have any further questions that were not answered in this article, please contact us.
---