How to Create a ColdFusion Data Source in the Control Panel
Posted by Quinton Moore on June 30 2015 04:16 PM
A ColdFusion data source is a one-word identifier that points to the database and which contains all the information needed to connect to it. Data sources allow your ColdFusion web applications to use local and remote databases for processing and storing application data.
This article assumes that you are already familiar with how to log in to the customer control panel. If you do not know how to log in or have forgotten your password, please refer to this article first.
From the control panel's More Services tab, click ColdFusion.
Enter a data source name and the connection information for your database. Click Next.

Note:

All new

data source names will be prefaced with the subscription id plus an underscore (_)

followed by the name you have provided. For example, if you entered "testdsn" as the data source name and your subscription ID is 1085144, the resulting data source to use in your site's code will be "1085144_testdsn".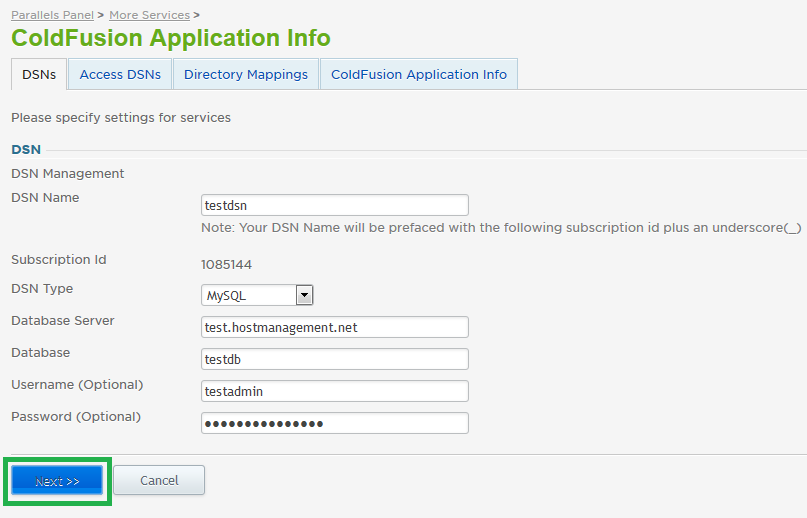 Click Next again to confirm creation of the data source.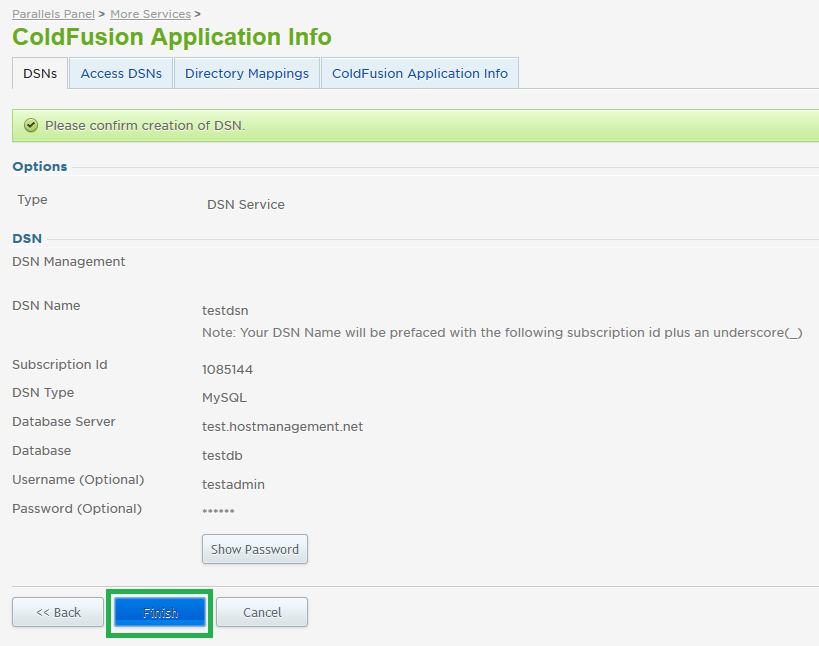 If you have any further questions that were not answered in this article, please contact us.
---