How to Change Your Website Root Directory
Posted by Quinton Moore on June 09 2015 08:36 AM
Your website's root directory is the folder where the server looks for your site files. This is the location of files that will be displayed on the internet when someone visits your site. If you want to change where the server looks for the site files, this article will show you how to do so.
This article assumes that you are already familiar with how to log in to the customer control panel. If you do not know how to log in or have forgotten your password, please refer to this article first.
On the control panel Home tab, click "Manage Website" under the Websites section.

Click on the Web tab, then click the Edit button.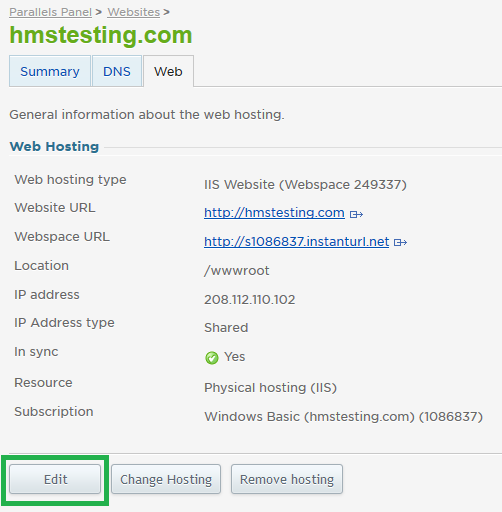 In the Location field, type the folder name that should be the new website root. If set to / the folder will be httpdocs for Linux and wwwroot for Windows plans. If the folder does not already exist, you can enter a new folder name here to create it and simultaneously set it as the new site location. Click Submit once updated.

As with most changes in the control panel, the In Sync option will change to "no" while the system updates for your changes and back to "yes" when it has completed.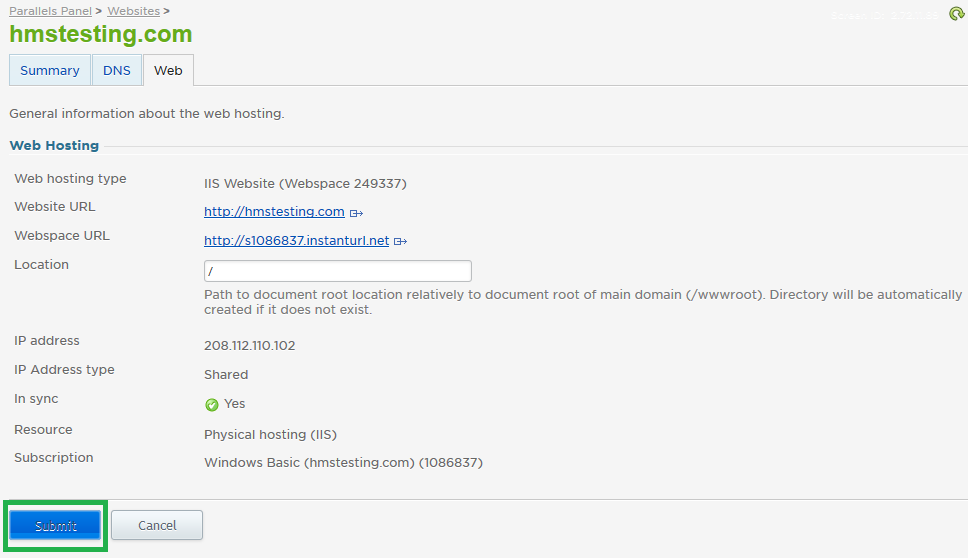 If you have any further questions that were not answered in this article, please contact us.
---