How to Add a New Open-Xchange Email User
Posted by Michael Mawhinney on May 20 2015 09:39 AM
Open-Xchange mailboxes are setup by adding email services to your Control Panel Service Users. To do this, follow the steps below.
This article assumes that you are already familiar with how to log in to the customer control panel. If you do not know how to log in or have forgotten your password, please refer to this article first.

Click the Manage Users tab.

Choose the user to setup email for:

If you need to add a brand new user, Click the Add New Service User button and follow the steps to create a new user.

If you want to add email for an existing user, click on that username. Then click the Add Service button.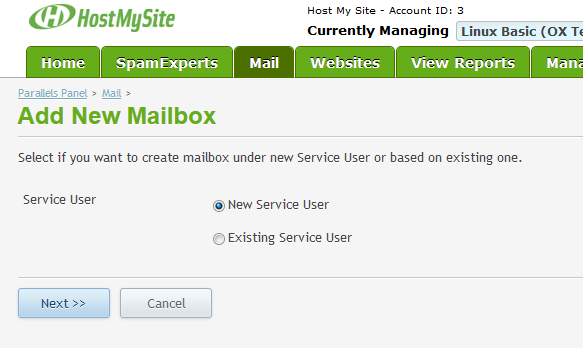 Check the box for Open-Xchange under Assign Services.

Click Next and Finish to complete the mailbox creation.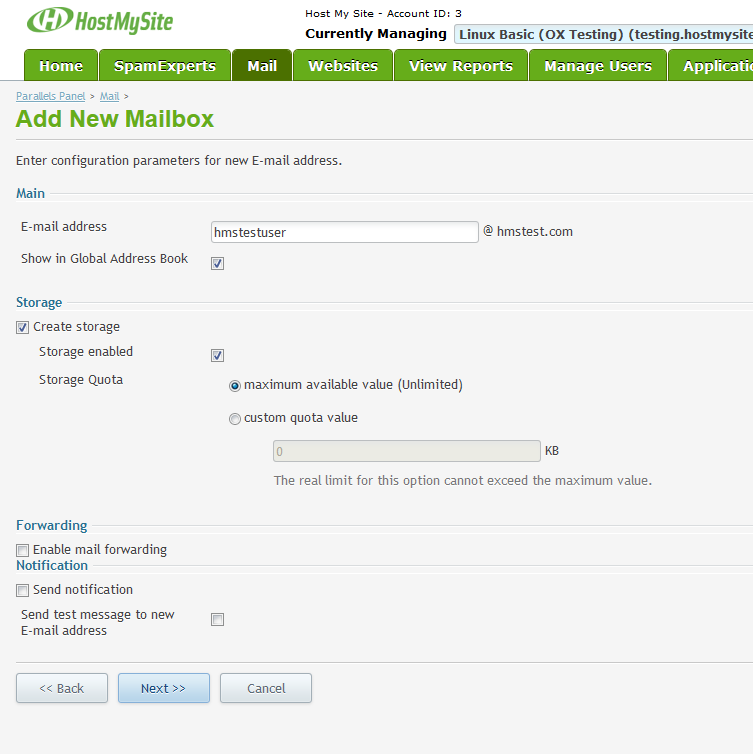 If you have any further questions that were not answered in this article, please contact us.
---