How to Change the PHP Version for Your Website
Posted by Michael Mawhinney on April 24 2015 12:16 PM
PHP version 5.3 is the default version installed on our Linux Basic and Linux Pro subscriptions. If you wish to change this version, you can do so within the control panel in a few simple steps. Currently, both Linux Basic and Linux Pro Subscriptions support PHP versions 5.3.29 through 5.6.6.
This article assumes that you are already familiar with how to log in to the customer control panel. If you do not know how to log in or have forgotten your password, please refer to this article first.
On the control panel Home tab, click "Manage Website" under the Websites section.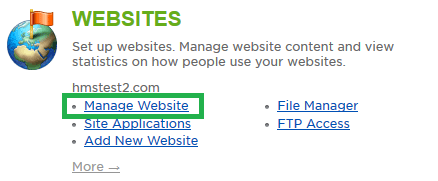 Click on "Web Hosting Settings"

.
From the General tab, click the Edit button.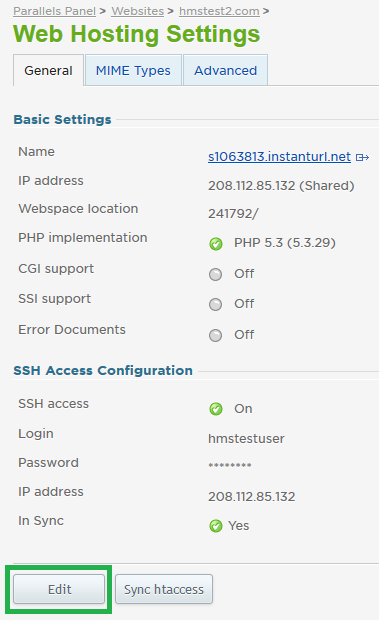 From the drop down menu titled "PHP Implementation", select the version of PHP which you wish to utilize. Click Submit. It may take a few minutes for the new PHP configuration to be applied on the server.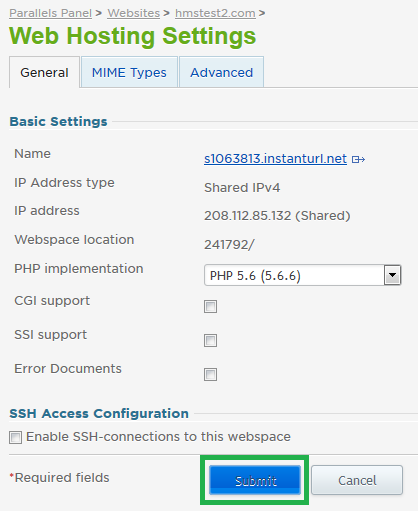 If you have any further questions that were not answered in this article, please contact us.
---