How to Store SSL Files in the Control Panel
Posted by Quinton Moore on September 16 2014 04:04 PM
SSL files like the Certificate, Private Keys and even Certificate Authority (CA) files can be stored in the Control Panel for later access if needed. Anyone with Account Administrator access can store, retrieve and manage them. This article will show you how to store them.

This article assumes that you are already familiar with how to log in to the customer control panel. If you do not know how to log in or have forgotten your password, please refer to this article first.
Click on the Account tab, then select "Account Settings".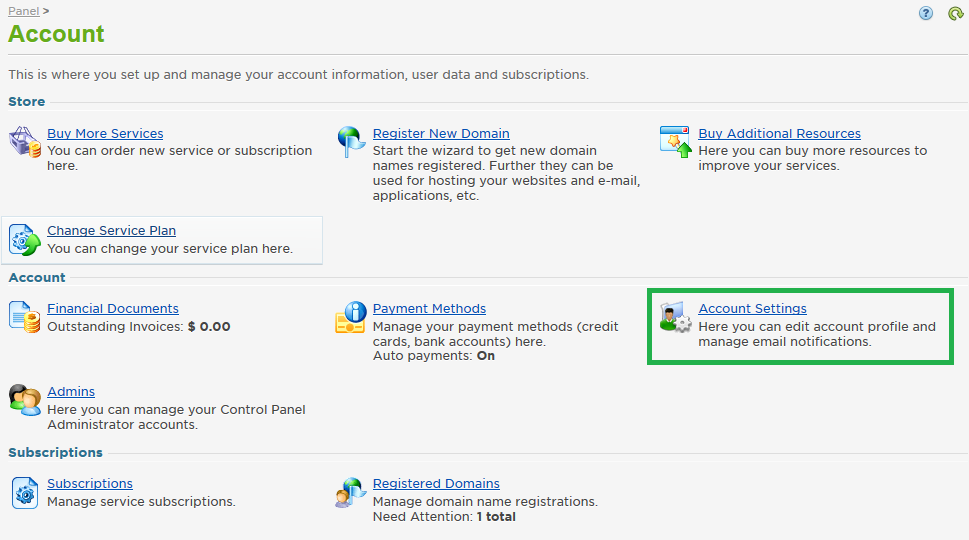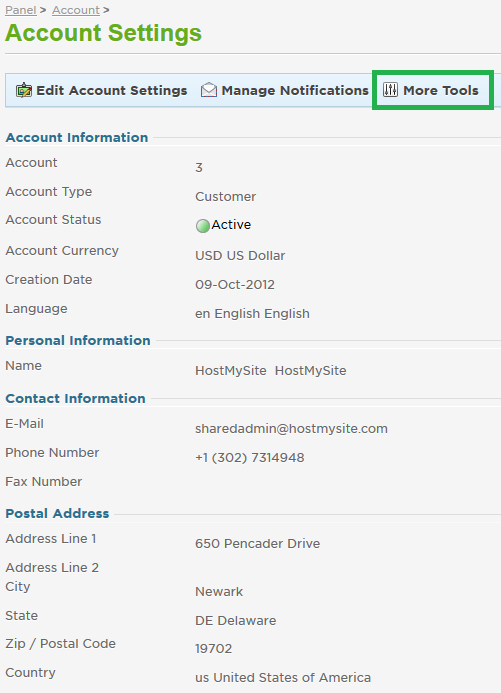 Click "SSL Certificates" under the Account Data section.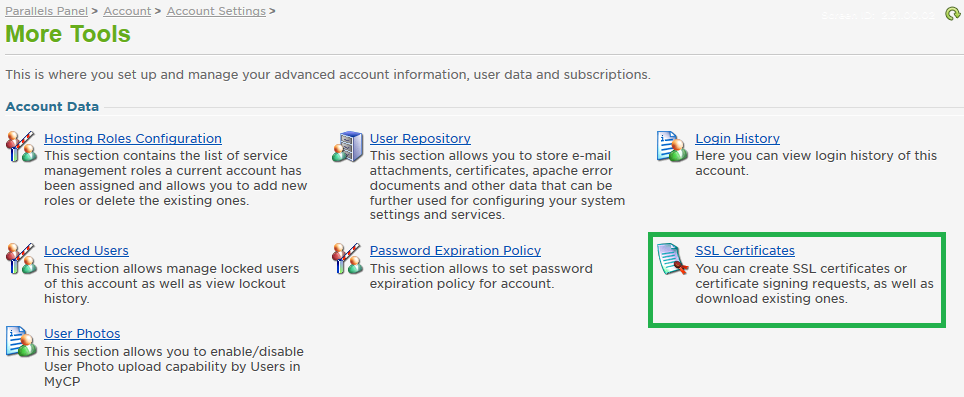 Select the Item type from the drop-down menu (Private Key, Certificate, CA Certificate), enter a new name and item description if desired, then Browse to your local computer to select the file to upload. Click Submit. Your file is now stored in the control panel. You will have the ability to download this later from the control panel, if needed.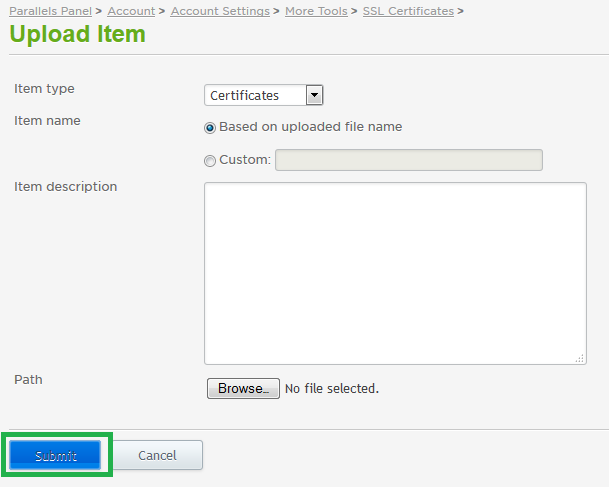 If you have any further questions that were not answered in this article, please contact us.
---