How To Generate a Certificate Signing Request or CSR
Posted by Quinton Moore on July 30 2014 09:18 AM
If you order an SSL certificate through HostMySite, our control panel can automatically generate the Certificate Signing Request (CSR) for you. However, if you wish to order an SSL certificate from another provider, you can generate a CSR from your control panel with HostMySite then provide this CSR to the SSL vendor for ordering. This support article will show you how to use the control panel to generate an SSL.
This article assumes that you are already familiar with how to log in to the customer control panel. If you do not know how to log in or have forgotten your password, please refer to this article first.
Click on the Account tab, then select "Account Settings".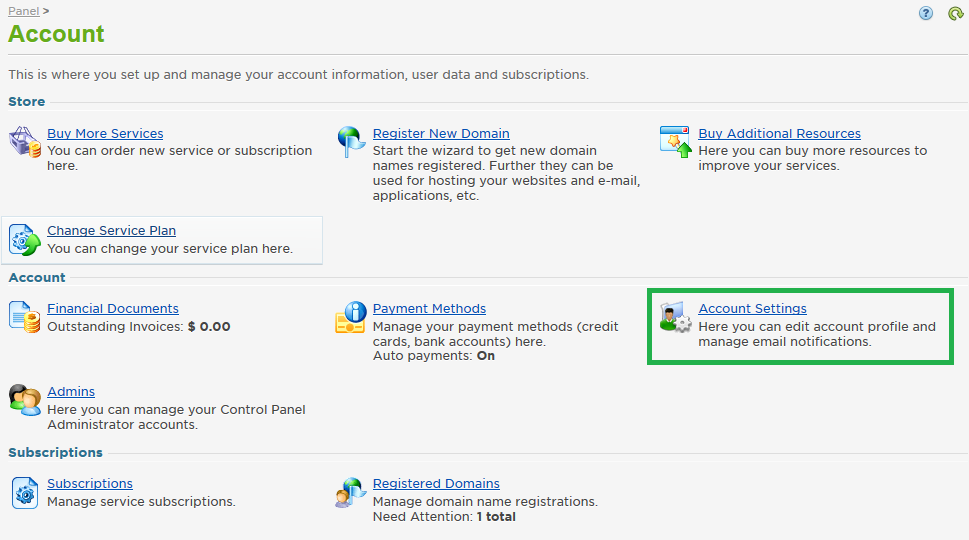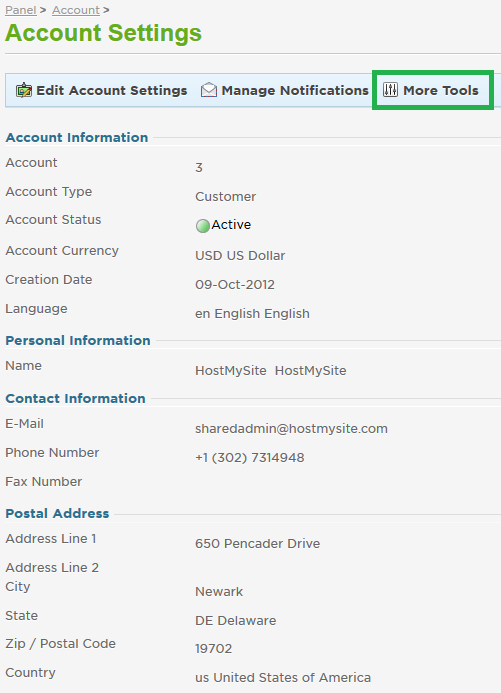 Click "SSL Certificates" under the Account Data section.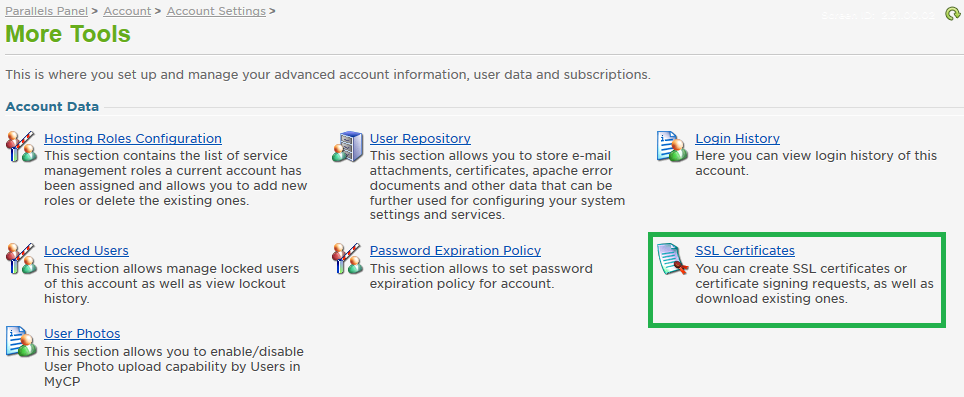 Select "

Create Certificate Signing Request".
The form should pre-fill with your account contact information, but you should review to ensure this is correct for the domain which you're referencing. In the

"Common Name" field, type in the URL you wish the certificate to be valid for (ie. www.domain.xyz, store.domain.xyz, etc.), then click Next.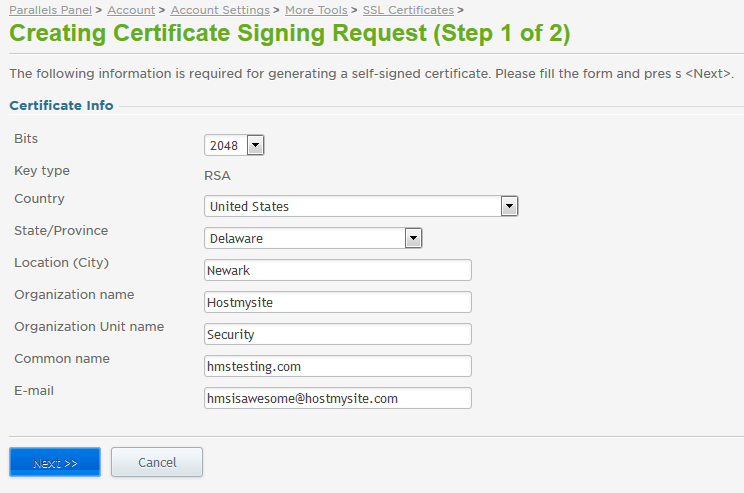 Your certificate signing request has now been generated successfully.

You will be taken to a new screen where you can download your CSR and private key. It is recommended that you leave the check box enabled for "

Store private key in repository" as this will keep the key stored in the control panel for later use. The private key is essential for installation of the SSL certificate, so it is important to keep a copy of this file. Click Close to ensure this file is saved.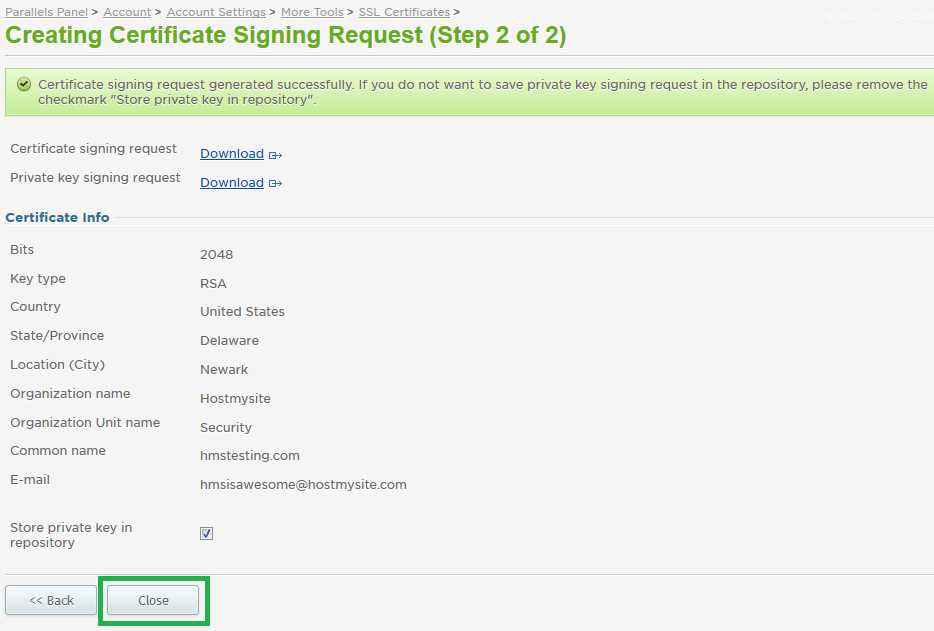 If you have any further questions that were not answered in this article, please contact us.
---