How to Add Website Aliases
Posted by on June 06 2014 11:59 AM
Website aliases are used when you need your site to be accessible through more than one domain name. For example, if your website's primary domain name is example.com and you also own example.net, you may want visitors to be able to use either domain name to reach your site. The visitor's web browser will continue to show whichever address he or she typed in; they will not even know about the other domain name unless you display it on the page or otherwise make both domains known in some way.

This article assumes that you are already familiar with how to log in to the customer control panel. If you do not know how to log in or have forgotten your password, please refer to this article first.
On the control panel Home tab, click "Hosted Domains & DNS Management" under the Domains & DNS section.

Click "Add Existing Domain Registered Elsewhere".

Enter the domain name that will be an alias, then select the subscription to which is should be aliased from the drop down menu. If you will be using HostMySite's name servers, check the box for "Zone management ability". In the Web Hosting section, select "Website Alias" as the Hosting type, and select your subscription again from the drop down menu. You can also choose to alias the domain to your email hosting, if desired. When completed, click Next.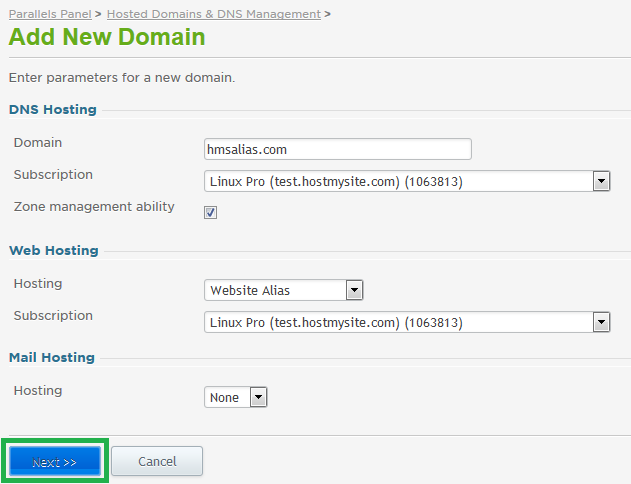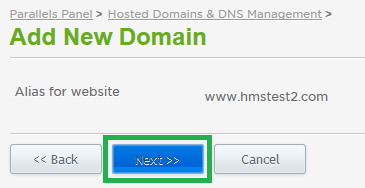 Click Finish to confirm creation of the site alias.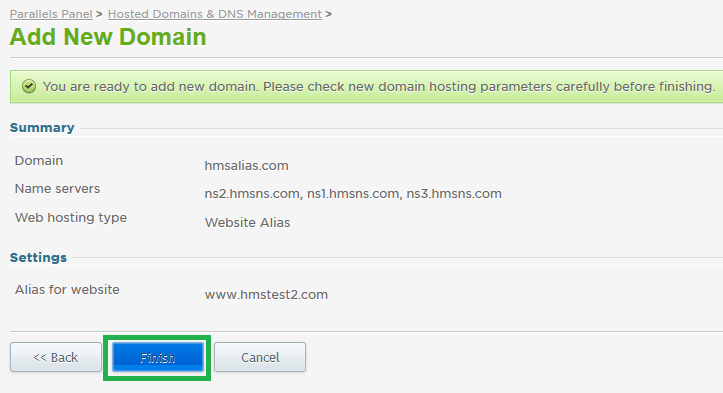 You will be taken back to the Hosted Domains page, where you will now need to add the www subdomain alias for the site as well, as the control panel will not automatically create aliases for both the domain and the www subdomain. Click "Add New Subdomain" from the menu bar.

Enter www (or any other subdomain you will want aliased to your site), then select the alias domain from the drop down menu. You will again need to select "Website Alias" as the hosting type, and select the subscription for the alias association. Click Next when completed.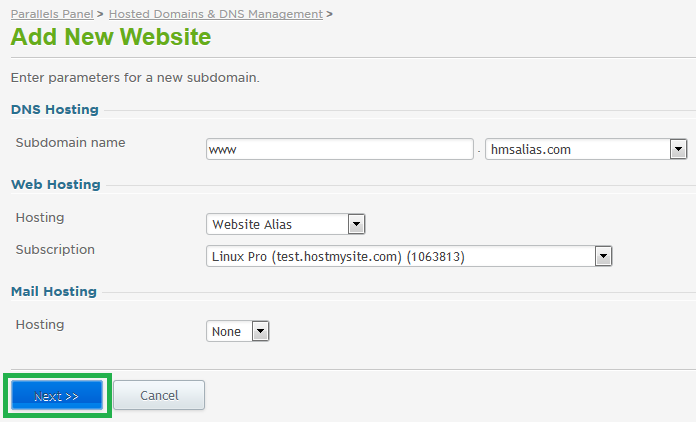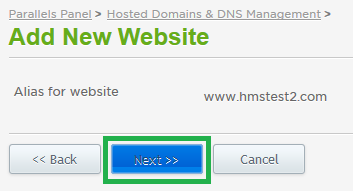 Click Finish to complete the addition of the www subdomain.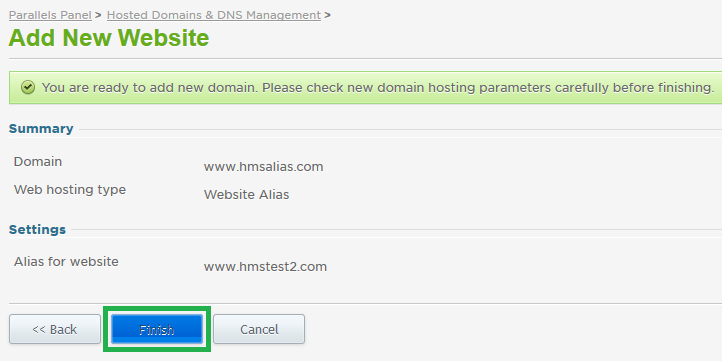 Both your domain and the www subdomain should now be aliases of the website you selected. It may take a few minutes before the system shows these changes as "In Sync". You will need to update the alias' DNS records to point to the same IP address as the subscription you have selected, in order to ensure both sites are loading from the same location.

If you have any further questions that were not answered in this article, please contact us.
---