How To Create A Database - MSSQL
Posted by on June 05 2013 01:36 PM
You can easily create new Microsoft SQL Server (MS SQL) databases via the customer control panel with the steps included below.
This article assumes that you are already familiar with how to log in to the customer control panel. If you do not know how to log in or have forgotten your password, please refer to this article first.
On the control panel Home tab, click "Databases" under the Databases & Backups section.

Click "Add New Database".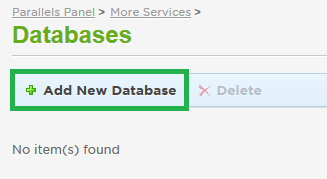 Choose the database type (MS SQL) from the drop-down menu, then click Next.
Enter a database name, user name, and password. You will also need to set the Data Size Limit and the Transaction Log Size Limit. The maximum allowable size will be listed for reference. The total of both numbers added together should not exceed 2,048 MB. Click Next.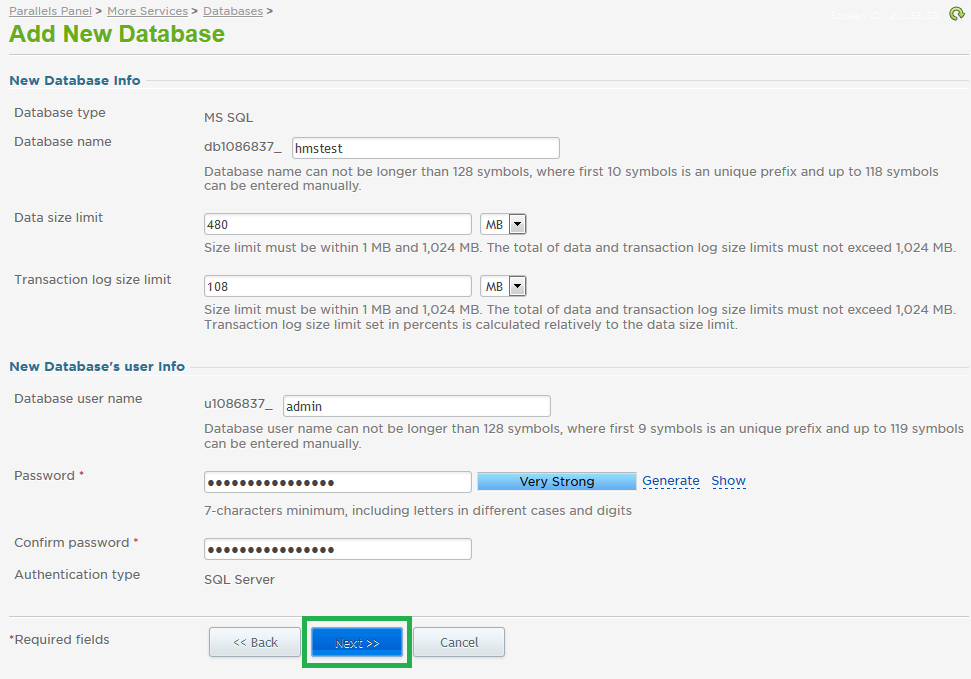 Review the entered information and click Finish to create the database.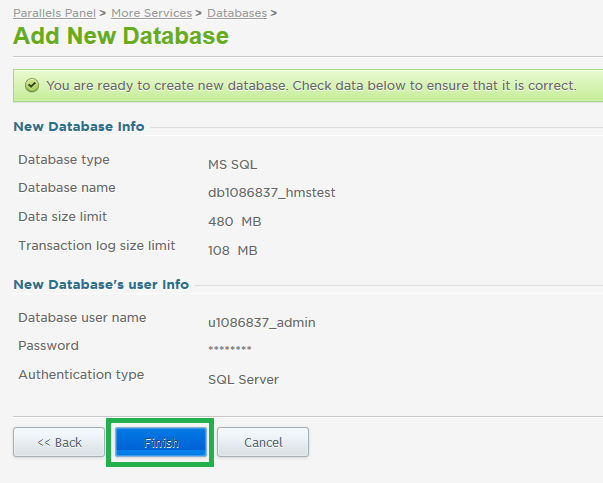 If you have any further questions that were not answered in this article, please contact us.

---