How to Manage File Permissions in Your Customer Control Panel
Posted by Erin McDuffy on May 26 2013 03:22 PM
In the Control Panel's File Manager, you can specify permissions for individual files or folders accordingly. This article will show you how.
This article assumes that you are already familiar with how to log in to the customer control panel. If you do not know how to log in or have forgotten your password, please refer to this article first.
From the control panel home tab, select "File Manager" from the Websites section.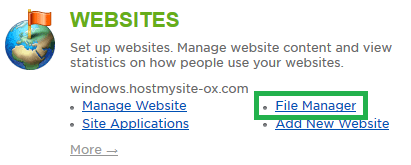 Find the file or folder you wish to modify and select it to highlight it. You can either right click your mouse and select "Get Info", or click the Info button on the file manager menu to open the file/folder information. (The Info button is

the lower-case "i" in the blue box next to the eyeball ico

n).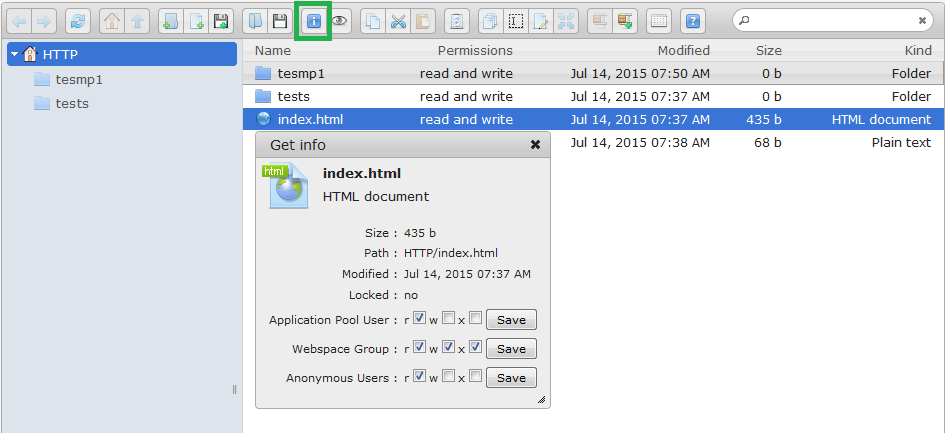 In

the new window, add or remove the permissions you wish to set, then click Save.

Webspace Owner - Main user for your website -typically runs all of your pages

Webspace Group - User for any additional FTP accounts you create

Anonymous User - All other users not specified, typically a person browsing to your website on the internet
If you have any further questions that were not answered in this article, please contact us.
---