How to Change the Storage Limit of an Exchange Mailbox
Posted by on February 18 2013 02:05 PM
Each organization's storage space is aggregated in the Hosted Exchange environment. This means that when you purchase mailboxes, the storage included with those mailboxes can be allocated to other Exchange objects such as user mailboxes, public folders, or resource mailboxes.
This article assumes that you are already familiar with how to log in to the customer control panel. If you do not know how to log in or have forgotten your password, please refer to this article first.
On the control panel Home tab, click "Mailboxes" under the Exchange section.

Click on the display name of the user you wish to edit.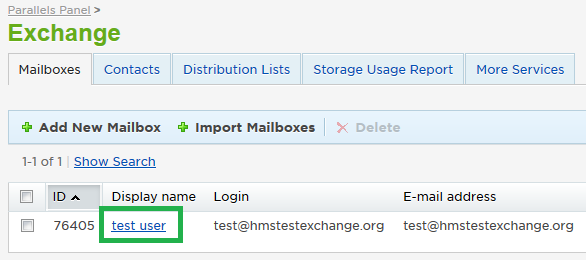 From the Limit tab, click the Edit button at the bottom of the page.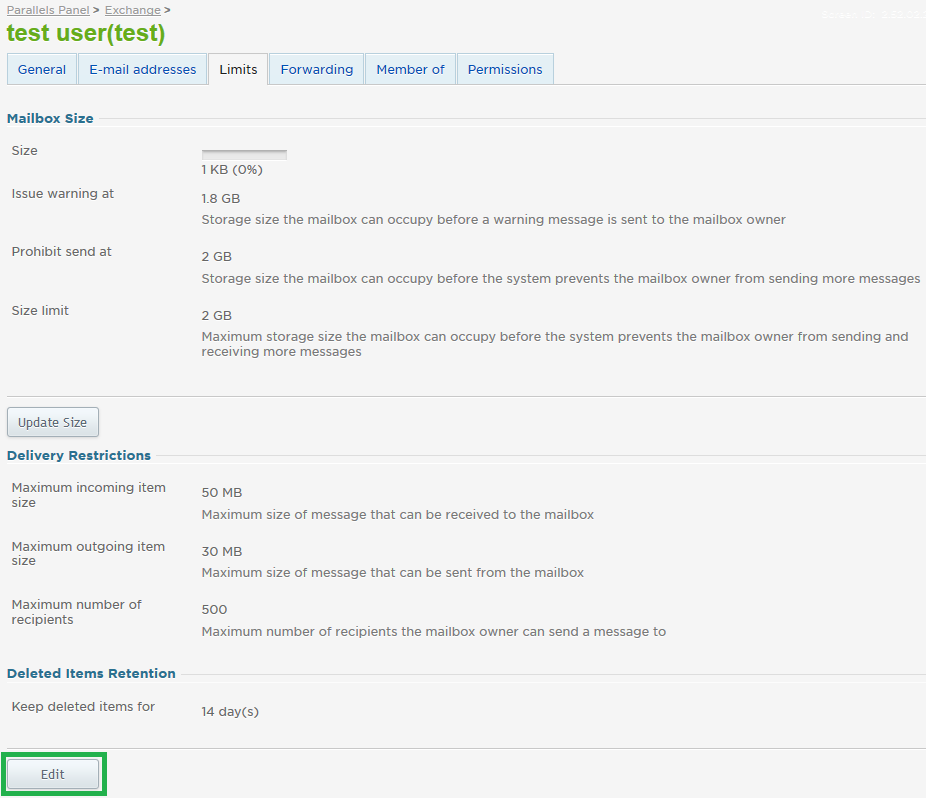 Change the Size limit field to represent the new limit. It is recommended that you also change the "Issue warning at" and "Prohibit send at" fields to represent 90% of the new size limit value. Click the Submit button. Note: When in edit mode, limits are represented in megabytes (MB). Upon submitting the change, they will be converted to and displayed in gigabytes (GB).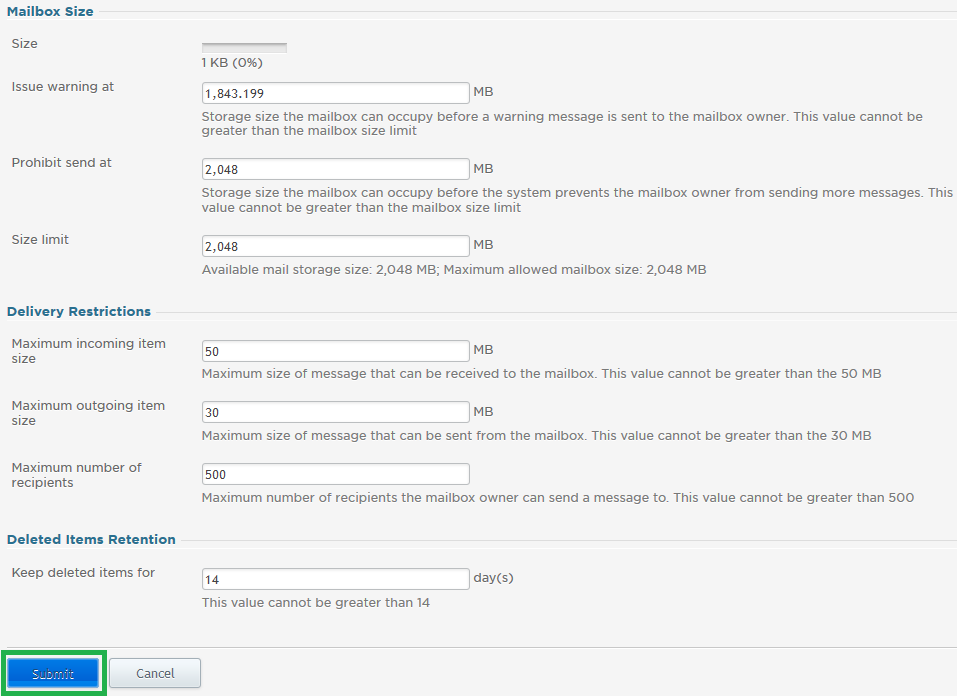 If you have any further questions that were not answered in this article, please contact us.
---