Posted by Josh Tobiansky on January 15 2013 10:36 AM
You can view Cakemail Guides and Knowledge base articles from within your CakeMail account at any time. Click the Welcome tab to get access to the Knowledge base and to submit a support request.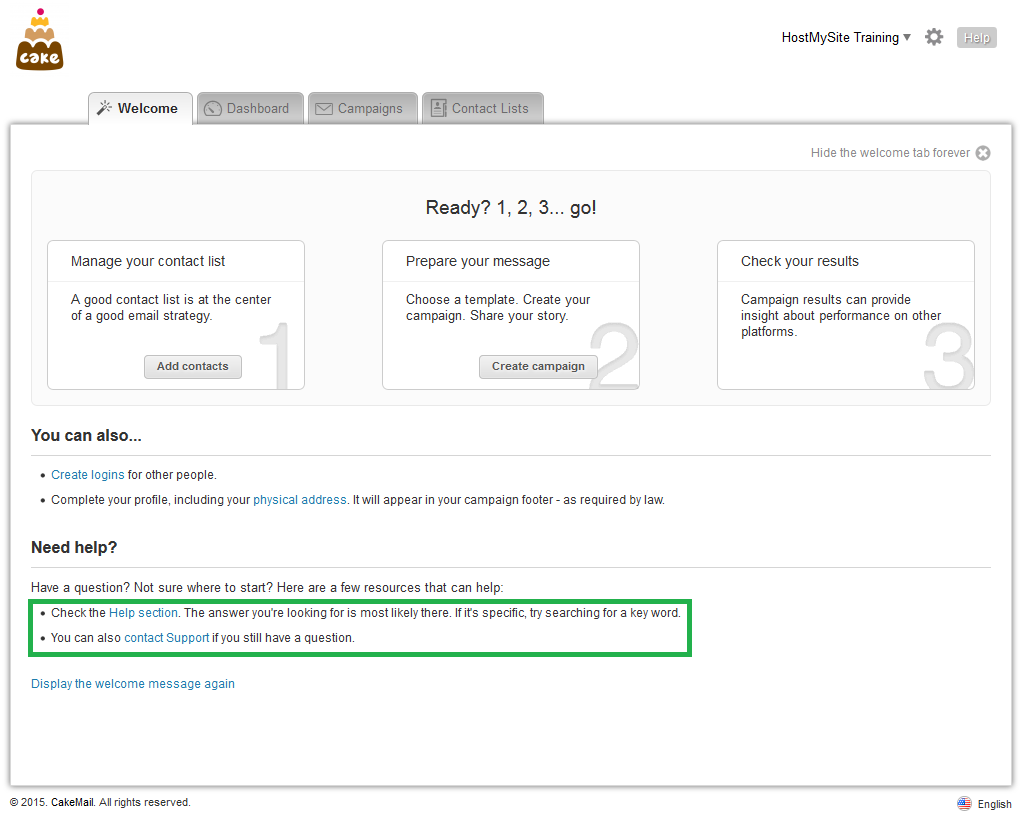 To access the CakeMail Knowledge base without logging in to your CakeMail account, you can instead click here.

---