How to Update Your Credit Card
Posted by on October 11 2012 06:13 PM
This article assumes that you are already familiar with how to log in to the customer control panel. If you do not know how to log in or have forgotten your password, please refer to this article first.

I. Updating Your Credit Card Number:
To update your credit card number, you will need to add a new credit card under your Payment Methods. We have instructions on adding a new credit card here.
II. Updating Your Credit Card's Expiration Date:
On the control panel Home tab, click "Payment Methods" under the Account section.

Click on the name of the payment method you are updating. ("Visa", "Mastercard", etc.)
Click the Edit button at the bottom of the screen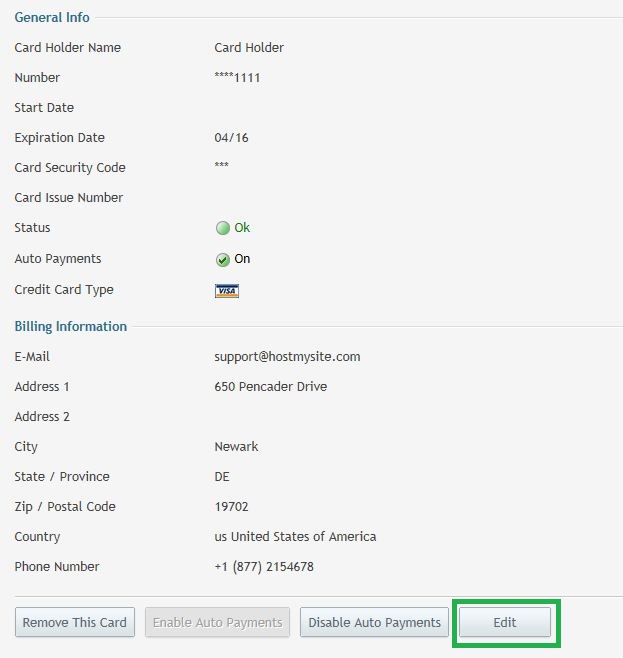 Update the expiration date, card security code, or contact information as necessary.
Click the Save button once finished.

If you have any further questions that were not answered in this article, please contact us.
---