How to Add a New Credit Card
Posted by on October 11 2012 04:33 PM
Adding a new credit card can be done with the steps below.
This article assumes that you are already familiar with how to log in to the customer control panel. If you do not know how to log in or have forgotten your password, please refer to this article first.
On the control panel Home tab, click "Payment Methods" under the Account section.

Click "Add Credit or Debit Card"

Fill in the requested information.
Leave "Use new card in future for automatic payments" selected.
Uncheck "Pay all Pending Orders & Invoices now" to make sure you have the opportunity to review the pending orders and invoices prior to payment.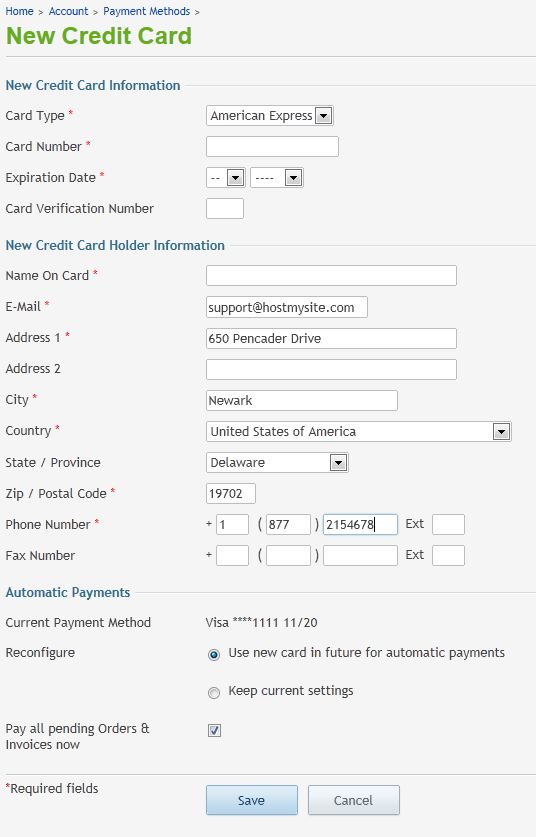 Please note that if you have Auto Payment enabled for your account, the new card will be listed as your default payment method.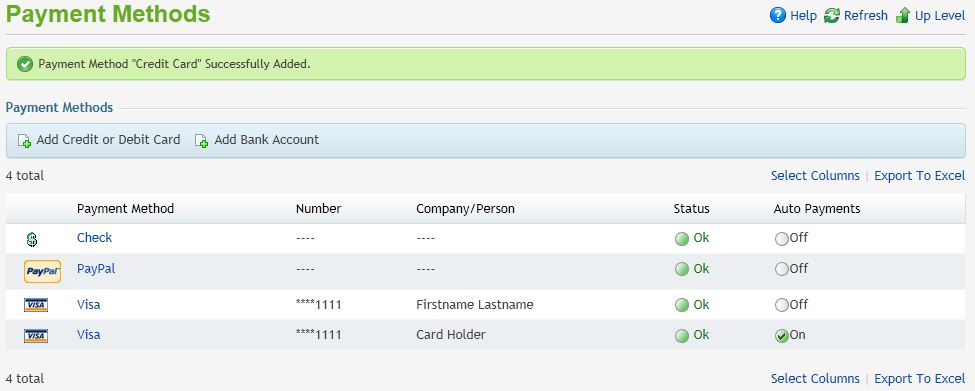 If you have any further questions that were not answered in this article, please contact us.

---