Getting Acquainted With Your VPS Account
Posted by on September 25 2012 01:40 PM
The purpose of this article is to take you through a general tour of the VPS control panel.

Once you have an account with us, you will be able to use the login you have created to gain access to our control panel: https://my.hostmysite.com
If you have just purchased your VPS and immediately log in, you will likely see a page like this: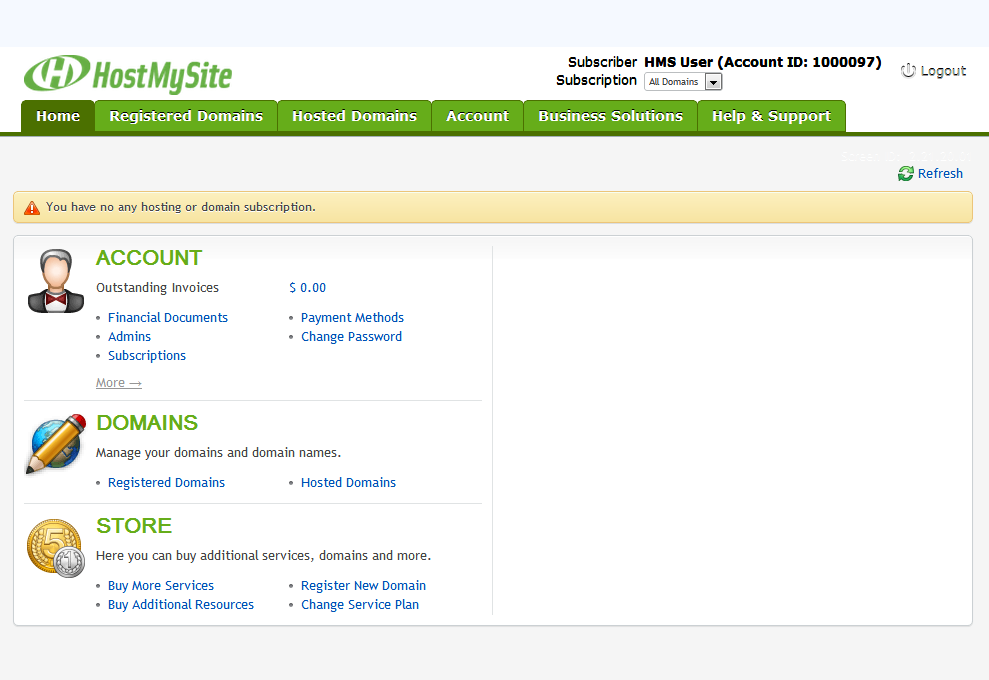 This means your VPS is still in the process of creation. If you have received your provisioning confirmation email and this page is still showing, you will most likely need to log out and back in to see your server listed. This is what your post-login landing page will look like once everything is provisioned: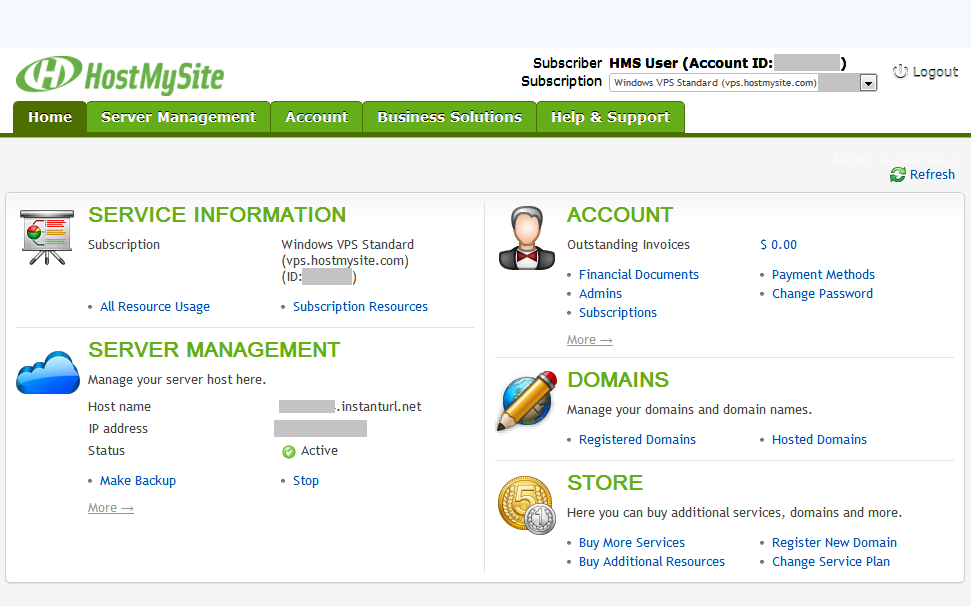 This particular page can be thought of as a portal for many of your actual options in the control panel you will commonly use. Initially, you will want to direct your attention to the top-right portion of the page in order to select the account you intend to manage:


From here, you are presented with a Menu Bar at the top of the page with a few tabs for common operations:


The Home tab will always take you back to the landing page where you are able to access all of your major shortcuts.

The Server Management tab will allow you to access the Virtuozzo Power Panel (VZPP), Stop or Start your VPS, Manage IP addresses, Manage Backups, etc...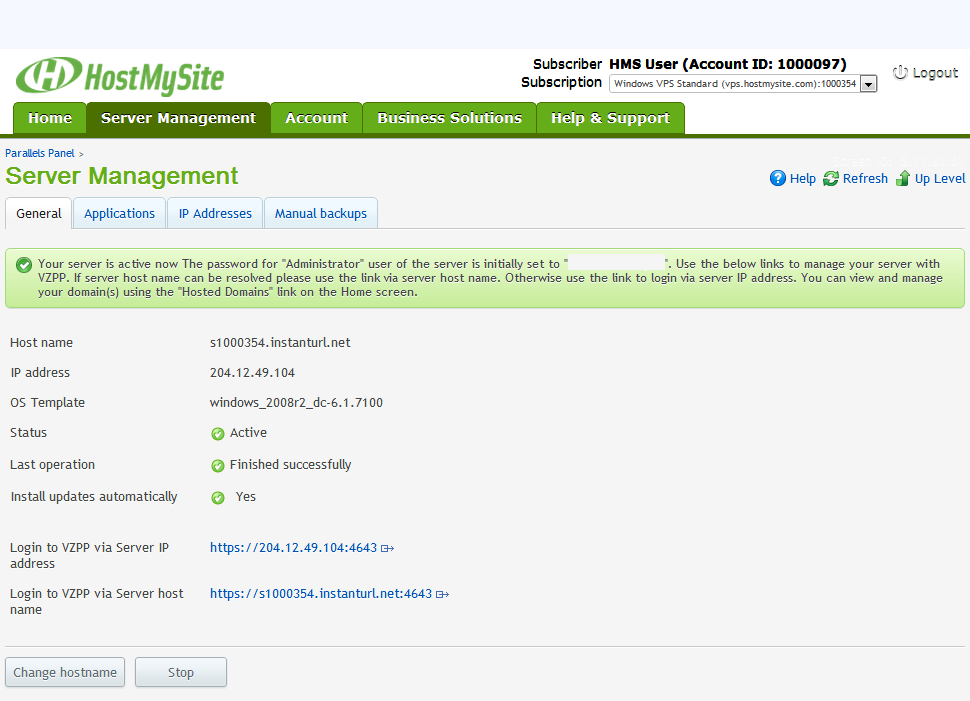 The Account tab will allow you to manage your Payment Methods, Account Profile Settings, Subscriptions, Purchasing Additional Services, etc...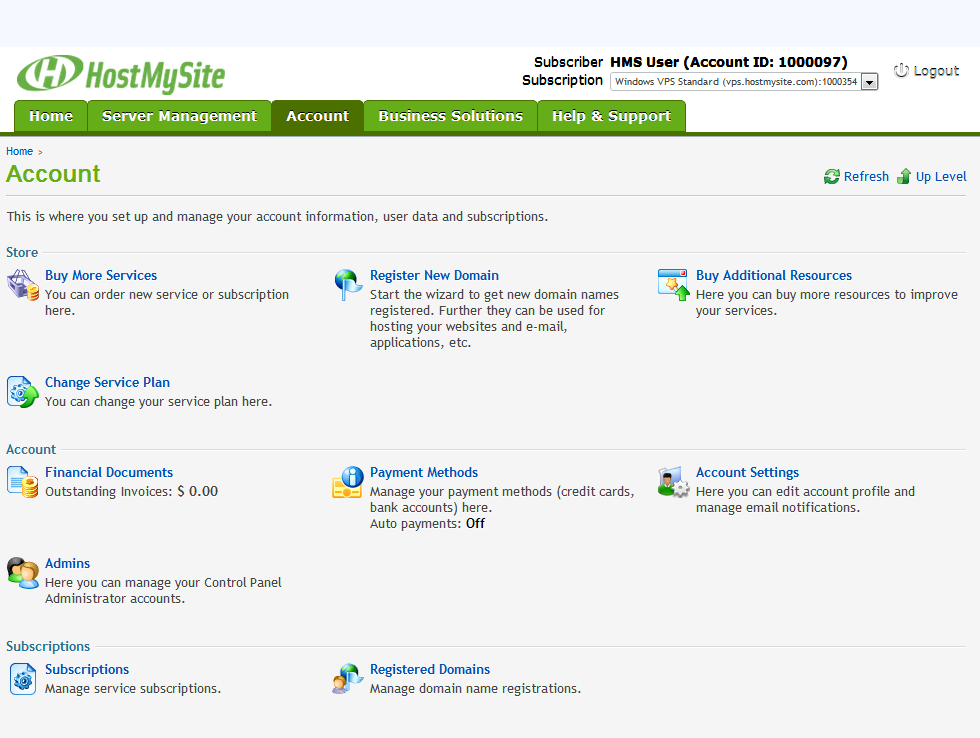 The Business Solutions tab will allow you to check out our Partners in order to enhance many aspects of your business.


The Help & Support tab will take you to our Knowledgebase and Solutions Center, where you will be able to submit a trouble-ticket in real-time, look-up answers to your questions, and chat with our top-notch Support Team.


This concludes the tour of our new HostMySite control panel for your VPS! If the answer to your question was not found in this article, please refer to our more specific support articles related to what you're looking for: VPS Support Articles
---