How to Add Email Access to a Domain
Posted by on September 11 2012 05:27 PM
All shared web hosting plans include email hosting for your domain. This article provides steps to enable email for your domain name via the control panel. The creation steps must be completed before you will be able to add new email users.

This article assumes that you are already familiar with how to log in to the customer control panel. If you do not know how to log in or have forgotten your password, please refer to this article first.
On the control panel Home tab, click "Create" under the Email section.
Select your domain name from the drop down menu. Your default administrative user (root) will be created during this process. You can let the system choose a password, or you can enter your own passwords in the password field. You can also specify the domain administrator's first and last names, if desired. These fields will default to the account holder's name. Click Next.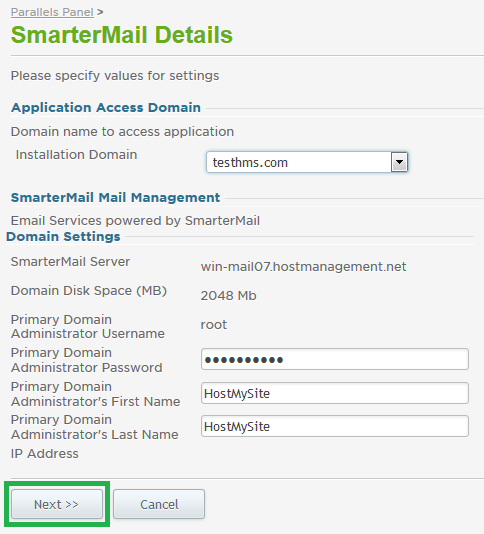 Click the Finish button to confirm creation of the mail domain on the server. This page will also provide your new mail server's hostname.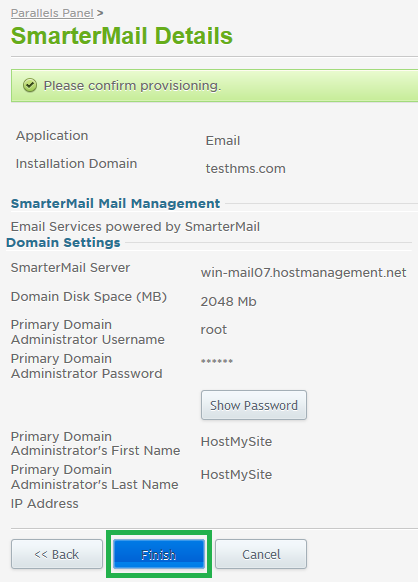 If you have any further questions that were not answered in this article, please contact us.
---