How to Create a Custom Report in SmarterStats
Posted by on September 09 2015 04:50 PM
A custom report is similar to a standard report, except custom reports grants the user the flexibility of adding any report items that would be most beneficial to them. Both custom and standard reports can be used in scheduled email reports: How to Schedule an Email Report in SmarterStats

From the SmarterStats web interface, select the Reports button on the top tool bar, then expand Custom Reports on the left navigation menu. Click "New Custom Report".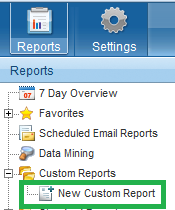 Enter a name for the report, a default date range, and a filter set from the Custom Report tab.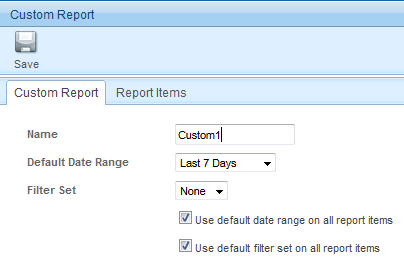 On the Report Items tab, click "Add Item".

Select the Report Item you wish to add, then give it a name. You can also select the number of rows to display, the default sort-by order, the chart type, and two values to display. Click the Save button once done.
You will want to click the "Add Item" button again for each item that should be listed in this custom report. When you are satisfied with the custom report items, click Save.

If you have any further questions that were not answered in this article, please contact us.
---